The World Around Me : Macro factors of change
Macro Trends
Macro factors shape the world we will live in in the future. These will influence people's needs and expectations of how transport is provided.
1  – A growing, older population
The UK's population is growing and putting increased strain on infrastructure
The UK population is also ageing – many 'new seniors' will be more active than we've known in the past: working, travelling and participating across spheres of society. Others will be more frail
Public transport design must pay close attention to these passengers' capabilities, wants and needs.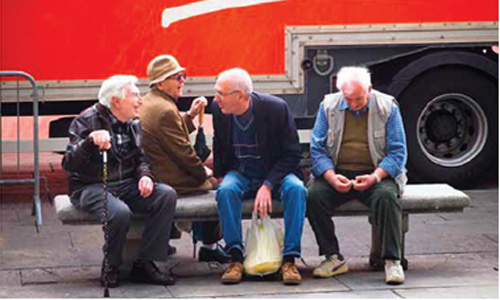 Over the next 25 years the number of people aged 65 and over is expected to rise by 65%, to 16.4 million
The UK population is estimated to be 71-75 million by the year 2035 – an increase of at least eight million from today
ONS Population Project data
* * * Back to top of page * * *
2 – Splintering social structures
The UK's social structures are in flux, driven by fragmentation and individualisation
The traditional family unit will continue to decline with  lower fertility rates, delayed marriage and increasing divorce rates
This coincides with an increasingly networked mindset which forms virtual networks and communities
As knowledge work (work with information or the production of knowledge) approaches 50% of the UK's workforce, the financial and cultural void between skilled and low-skilled workers widens. Low-skilled workers, and young people in particular, may find it harder to get work.
Here, transport is key – workers of all levels need practical and affordable methods for travelling to work
Currently, 34% of all households are occupied by one person, and the average size of a UK household is expected to decrease from 2.34 (2004) to 2.09 in 2029
* * * Back to top of page * * *
3 – Environmental Squeeze
The need to control rising global temperatures will inevitably have a large impact on UK lifestyles
Environmental awareness is rising but ethical attitudes do not necessarily translate into ethical behaviour.  Change will likely be driven by government and urban planning policies
Scarcity and cost of energy sources will also drive change –  the age of cheap oil and cheap energy is coming to an end.   Limitless car use will not be an option for many.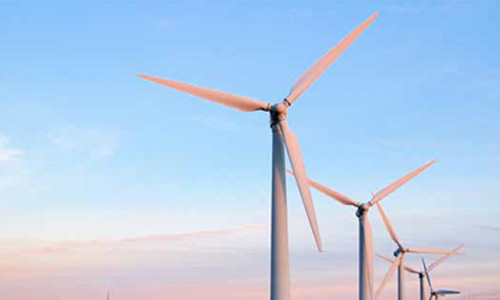 "We'll see a shift from the 'anytime, anywhere' mindset to one characterised by taking care and thinking harder about our choices of where we live, work and how we move about."
Rupert Faussett, Forum for the Future
22% of the UK's carbon emissions arise from cars.
Environmental Protection Organisation
* * * Back to top of page * * *
4 – The end of assumed affluence
The period of 'assumed affluence' – steadily increasing national and personal wealth – is coming to an end
New ideas about value are emerging: taking greater care with the fewer purchases we are making, and an end to seeing the world as a supermarket of possibilities
A key characteristic of this is purchasing with consideration for quality and longevity.
A recent poll by Ipsos Mori showed how people, for the first time, are generally acknowledging that their own children are likely to have a lower quality of life than they themselves do.
Ipsos MORI end of year research 2011
* * * Back to top of page * * *
5 – Blurred boundaries between online/offline life
As we increasingly become an 'always-on', 24/7, society this trend is on an inexorable forward path and will manifest itself across increasingly diverse parts of our lives
Work, socialising, travelling, and exercising will all increasingly be carried out in the digital and 'real' world
The importance of the digital space to human connections will only increase – especially with the millennial generation born into Facebook.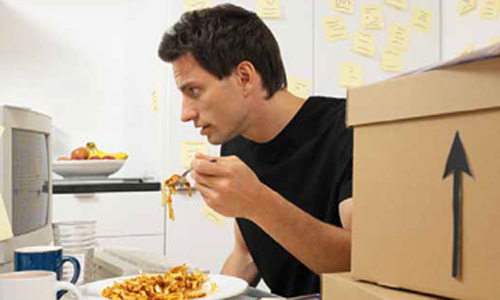 An average Facebook user has 130 friends and likes 80 pages. Each week on Facebook more than 3.5 billion pieces of content are shared
Almost two thirds (65%) of the UK online population have used Facebook within the last month, while 95% of 16-20 year olds and 74% of 21-24 year olds have done so
The expert consumer financial advice site moneysavingexpert.com now has as many active users as Twitter. As well as articles on financial  products, users of the site can create profiles, leave comments and interact.
Yougov
* * * Back to top of page * * *
6 – Shifting balances of power from above to below
The empowerment of the individual (and individual as consumer), and their influence on corporate and public decision-making, will grow
Public and private organisations will need to be prepared to react to challenges on traditional hierarchies, no longer 'talking at the consumer'
Consumers are increasingly informed, savvy, discerning and questioning, with less trust in 'the institution'
There will be a movement from 'command and control' to 'open-source' models of behaviour.
Members of online campaign organisation 38 Degrees voted to launch the Save Our Forests campaign in October 2010 when the Government first announced plans to sell them off
Hundreds of thousands signed petitions, wrote to MPs, commissioned opinion polls and bought ads in national newspapers
Government scrapped the plans
"[Open innovation and democratisation] comes from less bureaucracy, fewer people who can tell you no, greater chance for youth. Youth is more innovative and a lot of it is just open source and you are free and you just do it."
Tyler Cowen, economist/author, The Great Stagnation
* * * Back to top of page * * *
7 – The feminisation of society
We are experiencing increased female participation in the workforce and in education, which has far-reaching hard and soft implications for our society
A greater emphasis on certain (traditionally thought of as 'female') values in society: greater emphasis on notions of health, well-being and support and empathetic models of management and working
Women's greater presence will ask great questions of working patterns, working styles, leisure patterns, family structure and parental roles.
"The world has gone social. And women are more social than men."
Sheryl Sandberg, chief operating officer, Facebook