Transport Focus is an executive non-departmental public body, sponsored by the Department for Transport. It is led by a Board of non-executive directors and run by a management team (see details below).
You can see responsibilities and reporting lines of its staff in the Organisation Chart.
Management team
The management team is led by chief executive Anthony Smith. Click below to find out more about the organisation, and how to get in touch.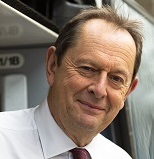 Anthony cycles around London where he lives and is a frequent user of the Northern Line and the commuter rail network.
Anthony's best journeys
Having spent many years on Britain's road, rail and bus network, Anthony has some clear favourites. His top bus journey is the Purbeck Breezer. His favourite rail trip is Manchester to Sheffield and best car journey is the Medway Bridge on the M2. However, nothing tops the journey home.
Contact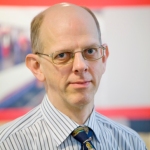 Nigel is responsible for providing professional support on all resource issues, including staff, finance and procurement, premises, and information technology.
He joined Transport Focus in 2005 and has substantial experience of the challenges in delivering finance, human resources and IT support services in the public sector.
Best journey
Travelling somewhere new and interesting.
David Sidebottom is Director at Transport Focus.
He joined the team in 2006 after 11 years with energywatch, representing energy consumers in the North West as Regional Director.
David brings considerable consumer advocacy experience to his work on behalf of passengers. At Transport Focus, he has campaigned on issues affecting bus, coach and tram passengers and now oversees work on behalf of all transport users.
David commutes into central Manchester by train and travels extensively across the British rail network as part of his role. Outside of work, David is a bit of a 'petrol head' and enjoys driving around.
Best journeys
For David, the best thing about taking a journey is observing his fellow passengers and how they interact with the various stages of their journey.
His worst journey is one where delays or disruption are not properly managed because of a lack of good and timely information.
Contact
You can find David on LinkedIn.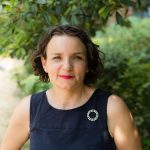 Emma Gibson joined London TravelWatch as Director in January 2020 having previously worked for Greenpeace and Friends of the Earth. She has extensive experience in strategy and campaigning and a strong commitment to diversity and inclusion.
Guy Dangerfield is our Head of Strategy. He can be reached at guy.dangerfield (at) transportfocus.org.uk
Mike Hewitson joined Transport Focus in 1995 (as part of the then-regional network of passenger committees) before moving on to national policy issues. He is heavily involved in fares, franchising and consumer policy development and in ensuring the passenger voice is heard when decisions are being made
Sara Nelson is head of communications at Transport Focus.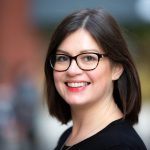 She joined the organisation in 2012, having worked in public sector communications from local authorities to the Department for Work and Pensions, and before that working as a regional journalist.
Best journey
Travelling up to the north east on the train – beautiful scenery, usually lovely friendly staff, and the prospect of some time at 'home home'.
You can find Sara on LinkedIn.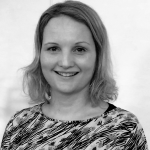 Louise Coward is head of insight at Transport Focus.
Louise has worked in research and insight for more than fifteen years and for Transport Focus since 2012.
Before joining Transport Focus she worked in various research agencies on a range of projects for government and commercial clients in education, health, transport, financial and other sectors.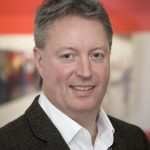 Ian Wright has previously worked in research agencies, consultancies and his own company.
You can find Ian on Twitter and LinkedIn.
In his current role as Head of Innovation and Partnerships at Transport Focus his work is focused on:
the impact of new technologies and business models in transport
extending the ways in which we gather feedback from transport users
establishing partnerships with other organisations to boost what we can do on behalf of transport users.
Best journey
Ian says some of his best journeys have been on a long distance train down to Cornwall or up to Scotland.  Nothing better than relaxing with a good book as the world goes by outside the window.
Jon joined British Rail in 1996, following ten years in the private sector in hospitality. He was involved in the privatisation of British Rail's freight businesses. In 1998 the Office of the Rail Regulator appointed him Deputy Director and Network Coordinator of the then Central Rail Users' Consultative Committee, Transport Focus's forerunner.
Initially responsible for operations in the eight regional and national offices, Jon now oversees the Business Service team. He is responsible for all aspects of corporate governance, including Board appointments, business planning and change management.
Best journeys
Jon's favourite journey starts at London St Pancras when he catches the early evening train to Paris Nord. It's then on to Paris Austerlitz for an overnight train to Montauban. There are few overnighters left so it is the perfect start to a break in the French countryside. Jon's commute from his home in Margate is the opposite – long and uneventful. It has none of the magic of his French adventure.
Transport Focus Board
The Board sets the strategic direction for the organisation. It is led by Chair, Jeff Halliwell.
Transport Focus currently has a Board of non-executive members appointed by the Secretary of State for Transport (Chair and five members), the Welsh Government (one member), Scottish Ministers (one member) and the London Assembly (one member). Recruitment to the Board is based on merit. Appointments are regulated by The Office of the Commissioner for Public Appointments.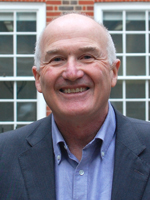 Jeff Halliwell brings extensive marketing, commercial and leadership experience to the Transport Focus board, which he has chaired since 2015.
His career spans the food, health, education and transport sectors, including time at international companies Mars and Colgate-Palmolive. He has led household-name businesses Fox's Biscuits, Bernard Matthews and First Milk. This has seen him lead public, private, governmental and charitable bodies.
In addition to his strong and balanced advocacy for transport users via Transport Focus, he holds Chair and Non-Executive Director roles at Cáfedirect, Airport Coordination and Natures Menu. He also chairs the independent Consumer Challenge Groups in relation to Anglian Water, and Heathrow Airport.
Best journeys
Jeff has two favourite journeys. One was driving the coast-to-coast across the USA; delivering cars from Virginia to California then back to New England. The other was going to Istanbul by train last summer. On his way he tried out rail travel in France, Germany, Austria, Hungary, Romania and Bulgaria.
Philip Mendelsohn is experienced in the fields of transport planning and intelligent transport systems and has worked with a cross section of stakeholders including Transport Scotland, Highways Agency, the Welsh Assembly, Strathclyde Partnership for Transport, Transport for London, Network Rail and several Local Authorities. Philip was appointed by the Scottish Ministers.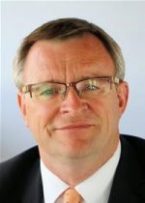 William Powell has been active in Welsh public affairs since 2004 as a County Councillor, National Park Authority member and member of the National Assembly for Wales until 2016. He is currently County Councillor for Talgarth Ward in Powys.
William has a strong interest in rural policy, sustainability and transport. He has been a Board member of several organisations in the voluntary sector and is a partner in the family farm. His background is as a teacher of Modern Languages and European Studies.
His favourite UK train journey is from Shrewsbury to Barmouth, along the stunning Cambrian Line. Internationally, it has to be the journey from Nice to Marseille, between the picturesque Provencal countryside and the Mediterranean.
Arthur Le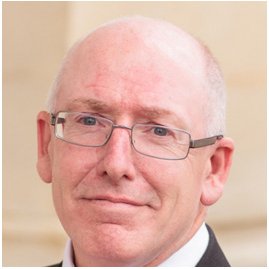 athley spent nine years at Virgin Trains, during a time of great change in which customer satisfaction became the best in the rail industry. He has also worked in Cabinet Office and the Department of Energy and Climate Change, as well as working at a senior level for Amey Group.
Prior to his career in communications, he worked as a political, City and transport journalist at The Times, covering many of the key debates affecting transport.
Arthur now chairs London Travelwatch.
Best and worst journey
Arthur's worst journey was travelling as a journalist from a party political conference in Blackpool when hundreds of people were stranded for five hours without good information. But at least it made MPs aware of communication problems and changes were made so perhaps it proved to be the best journey.
Isabel Liu brings 20 years' experience of investing in transport infrastructure in the UK, Europe, Americas and Asia Pacific to the board of Transport Focus.
As an investment director for a EUR1 billion infrastructure fund, Isabel invested in highways and bus or metro interchanges. She previously ran John Laing's Asia Pacific investment business and also invested a USD1 billion Asian infrastructure fund. Isabel is a member of the board of the Pensions Infrastructure Platform. She has a BA in Economics from the Ohio State University, a Masters in Public Policy from Harvard Kennedy School of Government, and an MBA from Chicago Booth School of Business.
Isabel focuses on accessibility and diversity issues for Transport Focus and is chair of the Audit, Risk Assurance and Remuneration Committee.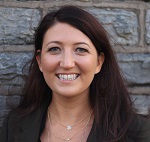 Kate Denham is currently managing director of The Public Good Company, advising particularly on strategy, building long-term business models, income generation, commercialisation, growth and service modernisation through technology throughout the public and third sectors.
Kate is an experienced board member, she is vice-chair of Accelerate, an award winning social enterprise (2016-present), and was previously a board member for St Martin of Tours, providing long term placements for individuals with complex mental health (2016-2018) and Healthwatch Croydon, the consumer champion for health and social care (2013-2015).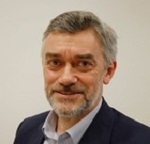 Keith Richards is the former chair of the Civil Aviation Authority's Consumer Panel (2012-2017). He is currently chair of the Disabled Persons Transport Advisory Committee, advising the secretary of state and the Department for Transport on access, equality and vulnerability issues across all modes of transport and the related built environment.
He is a panel member at the Competition and Markets Authority, and a member of the Financial Services Consumer Panel at the FCA.
Keith is a barrister, arbitrator and commercial mediator and has particular expertise in alternative dispute resolution and Ombudsman schemes.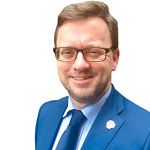 Rob Wilson is a former member of parliament and minister at the Department for Culture, Media and Sport (2016-2017) and parliamentary private secretary to George Osborne, Chancellor (2013-2014).
He is currently an independent director of the Consumer Council for Water (July 2018-present) and a non-executive director, Marine Management Organisation (May 2018-present).
He is also a Daily Telegraph columnist.
Theo de Pencier was appointed in 2015 with a specific focus on the interests of road users. He is well-placed for this role, having established strong and effective relationships across the sector during a long career in transportation and within the wider business community while on the Confederation of British Industry (CBI) President's committee.
Theo has over 30 years' Board level experience in logistics and supply chain, working for NFC and Danzas before joining Bibby Line Group in 1999 as Managing Director of Bibby Distribution. In 2007, he joined the Freight Transport Association as chief executive, from which he retired in 2015.
He is a non-executive director of the London Ambulance Service NHS Trust and a fellow of the Chartered Institute of Logistics and Transport (FCILT). In 2016 Theo was elected to the Motor Transport Hall of Fame in recognition of his service to the road transport industry.
Best journeys
Theo's best journey is in Canada, from Jasper to Banff via Lake Louise. There are brown bears and moose at the side of the road and you can visit the glacier and ice fields en route.
It is a far cry from his worst journey, a regular commute from Harpenden to Tunbridge Wells via the M25 and Dartford Crossing. While you never knew where the delay would be, you could be pretty sure there would be one.
Contact
Theo is on LinkedIn