A556 – setting the standard for road users?
20 March 2017
Road users can now benefit from Highways England's newest stretch of road in Cheshire after the opening of the long awaited A556 between Knutsford and Bowdon. It's an important development for traffic travelling between Manchester, Birmingham and further afield, finally giving users a high speed link between the M56 and the M6 in the North West. It also enables drivers to avoid the old bottlenecked road which suffered from stop start journeys due to traffic lights, junctions, farm access and reduced capacity.
First impressions count and after a local newspaper described it as 'mind blowing' and 'life changing' we needed to see the new A556 for ourselves. In fact, we've used it several times in the past week at different times of the day as part of our wider travels on motorways and major 'A' roads.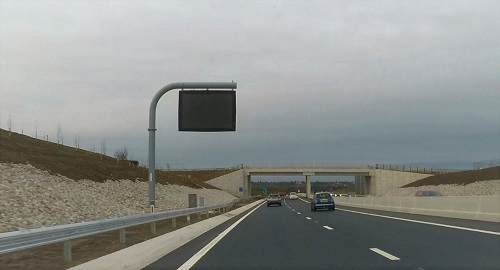 The verdict – while we don't describe the new road in quite as exuberant terms as the local newspaper, it has to be said that it is a very good stretch of road and one that users should see an instant benefit from. A fast flowing 60mph between each motorway junction should ensure that what was the missing link has been finally completed in this area of Cheshire. Also, the quality of the road surface is noticeably good – maybe a given considering that it's a brand new piece of road but is not always the case as our research has previously told us. We are currently carrying out more detailed research on road surface quality which will be published in the next few months.
There are also other users who will benefit from the new road. We've done some recent research on cyclists, pedestrians and equestrians, and although they can't use the new road, a better provision for them will be given by converting the old road into a shared pathway. Surely a safer solution for all road users.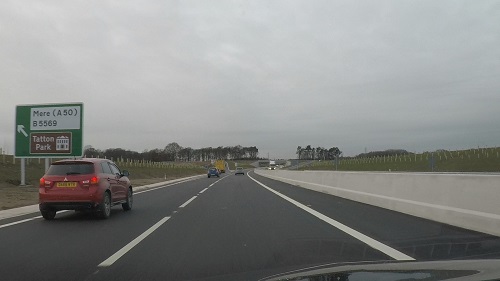 While the project isn't yet complete and still has closures as work is completed, we've been keen to monitor how effective the road is for users. Yes, there has been some issues on the neighbouring M6 due to faulty traffic lights and major traffic collisions affecting the area but on the whole it seems that the new A556 is a clear winner for road users. Satisfaction is very important for road users and is why we are currently piloting our new Strategic Road User Survey. We will be finding out what road users think about specific journeys, specific roads and issues affecting them, to get a comprehensive picture of what is happening on the Strategic Road Network.
Highways England needs to provide good, reliable roads with a good quality road surface right across the country. Maybe we can point to the A556 as a good place to set the standard?