Big investments, big roadworks: visiting West Midlands upgrades
08 May 2019
Colleagues and I spent two days last week with Highways England, some of its contractors, and the operators of the M6 toll seeing and talking road improvements.
There were many good things to note:
The necessary, but disruptive, repairs and improvements to the elevated section of the M5 at Oldbury have now moved into the next phase. Two-way through traffic has been restored as the 'funnel' at the southern end has been removed. Working on the viaduct (below) is providing a challenge, given the huge traffic volumes on these roads – which keep the country moving and productive. DPD Parcels alone puts out around 800 trucks every night from two depots near this location.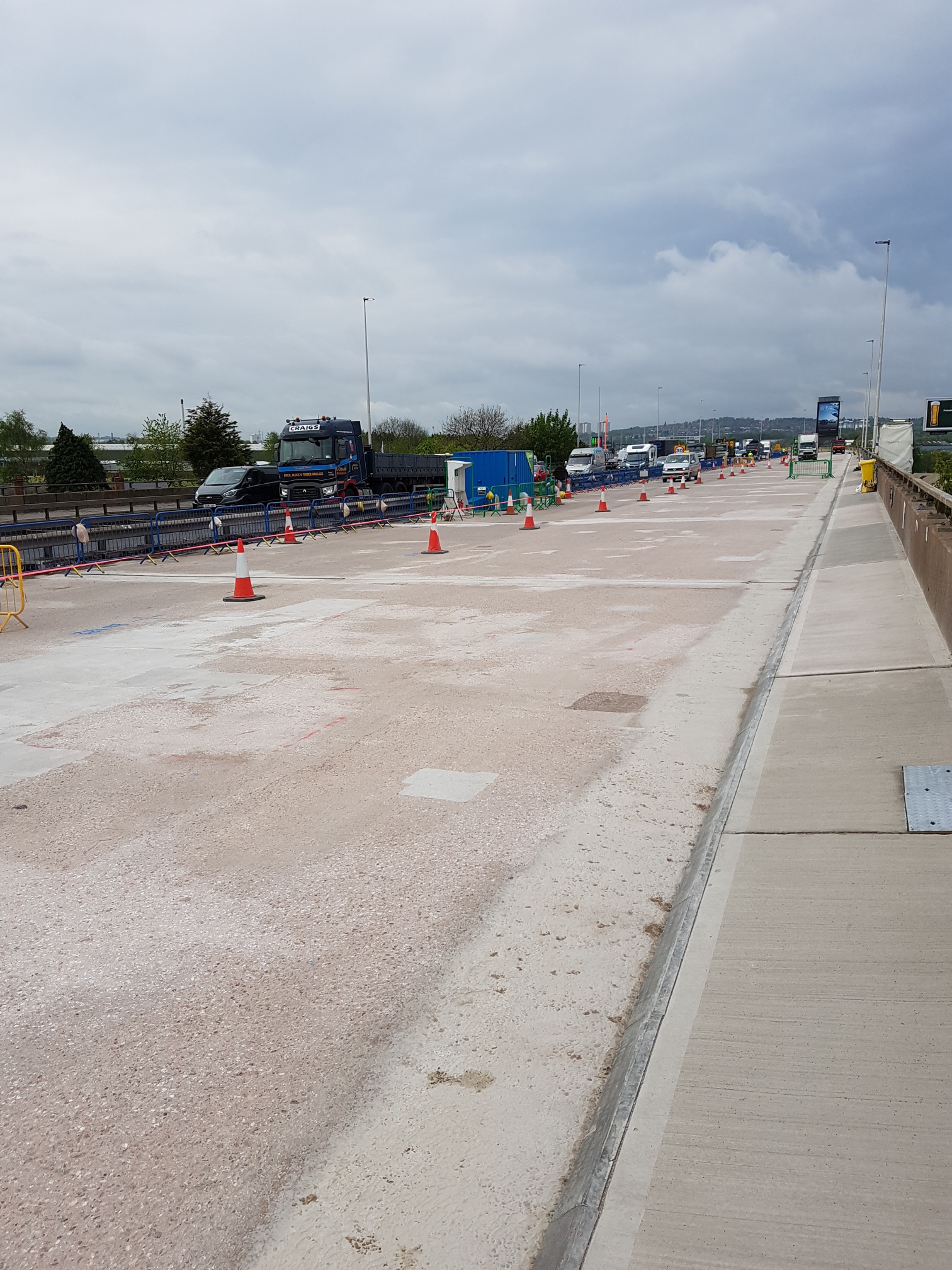 High Speed Two will thread through the dense road network to the east of Birmingham – a lot of work will be needed to get the track in place, which is set to cause quite a lot of major roads projects – keeping road users in the loop about these works will be crucial.
Smart motorway works on the M6 between junctions 13 and 15 are going well – again, keeping the roads open while these major changes are made is vital.
Some smaller but important repair works to three overbridges on the M50 (below) provided great insight into the superb attention to detail required to drive effective community relations – including in one instance a platform to permit shorter horse riders to dismount safely when crossing during works!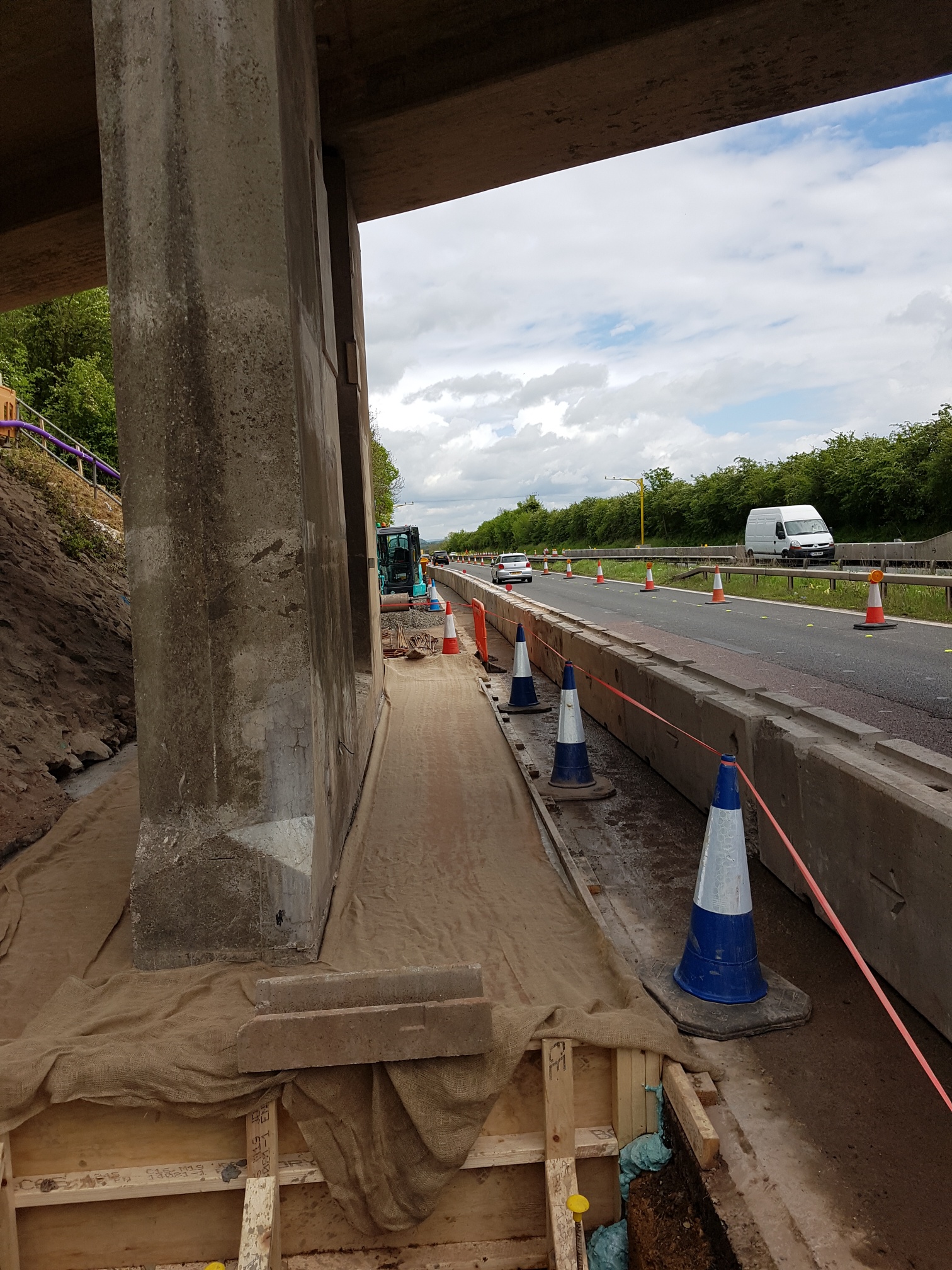 It was great to see monies provided through so-called 'Designated Funds' producing innovation – not least one of the two bright yellow 16-tonne mobile crash barriers to protect workers, brought over from the US in collaboration with Kier (see below). If struck from the side, these barriers absorb the impact from a moving vehicle while a lorry-mounted crash cushion gives further protection at the rear. As well as improving safety protection for both road workers and motorists, the roadworks themselves take less time to complete as fewer cones and signs have to be put out.
Keeping Britain moving during extensive roadworks over the next few years will be critical – Transport Focus is helping. The interested, focused and keen staff members that we met on the projects we saw are a very good sign – it was clear that Highways England and its contractors  are thinking about their customers!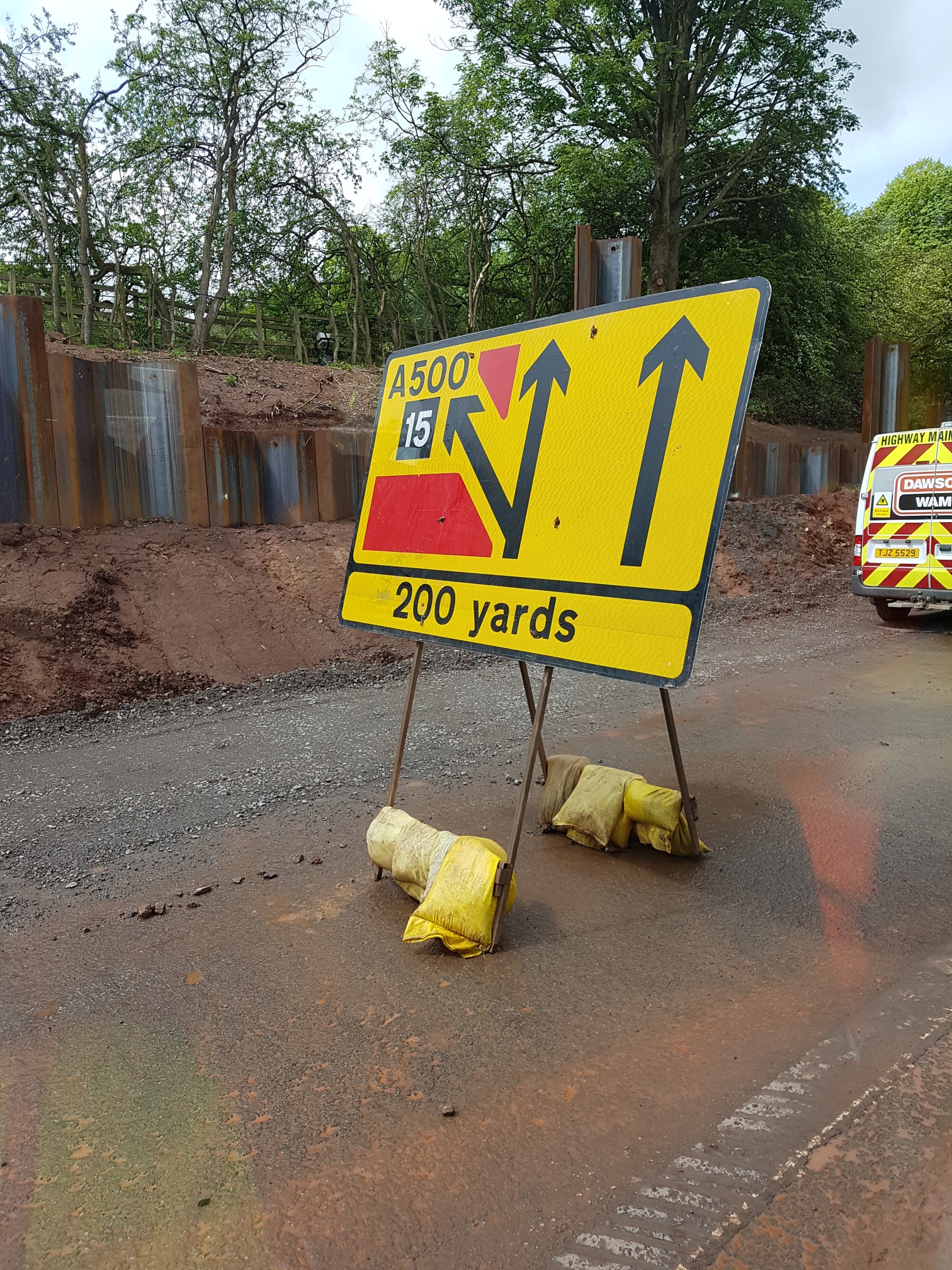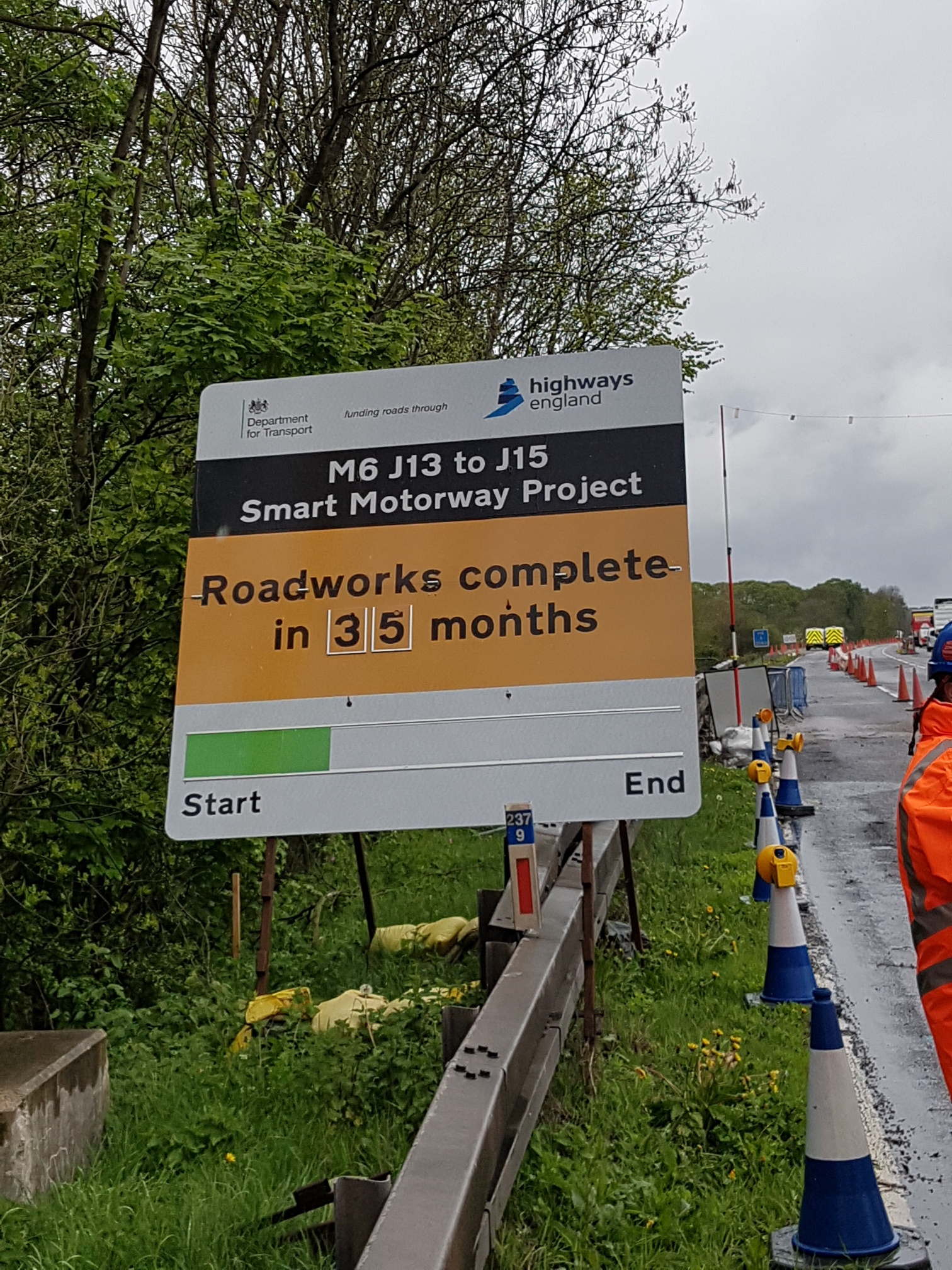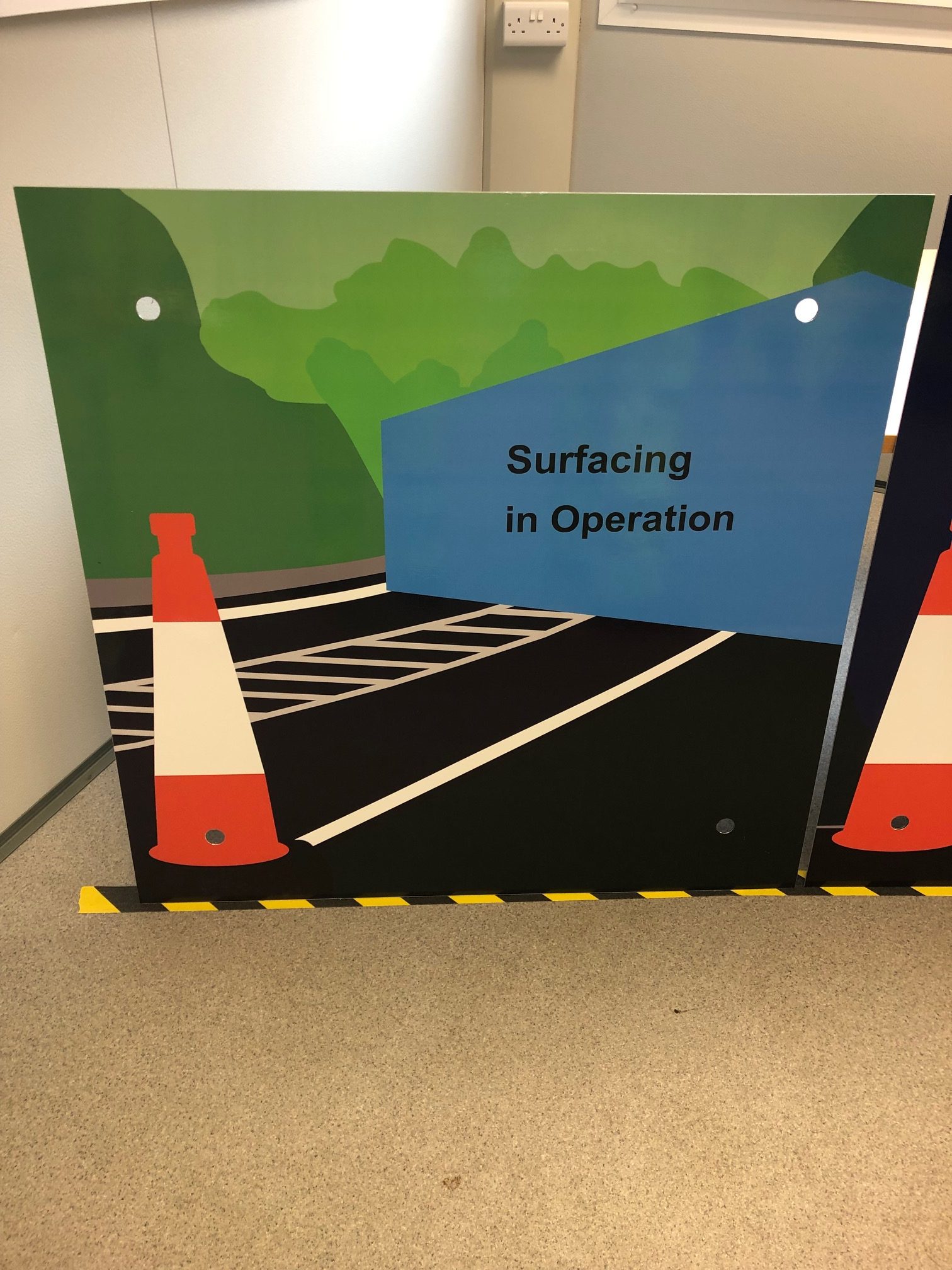 As illustrated above, it was also great to see three 'wins' from Transport Focus in action to keep road users informed: junctions numbers clearly signed in contraflows; activity information boards and overall project progress update boards.
Better still, we could see that there is more good practice to come.