Timetables: keep checking in with key workers
06 April 2020
A key function of public transport at the moment is to enable key workers to get to their places of work and home again.  Buses, trains and trams still need to run for them, and others making essential journeys permitted under the rules.  Full marks to all those working in the industry for keeping things going, despite having fewer staff due to sickness or the need to self-isolate.
We're pleased to be working with the Rail Delivery Group on a survey to check that timetables are meeting the needs of key workers. Here's an example from c2c.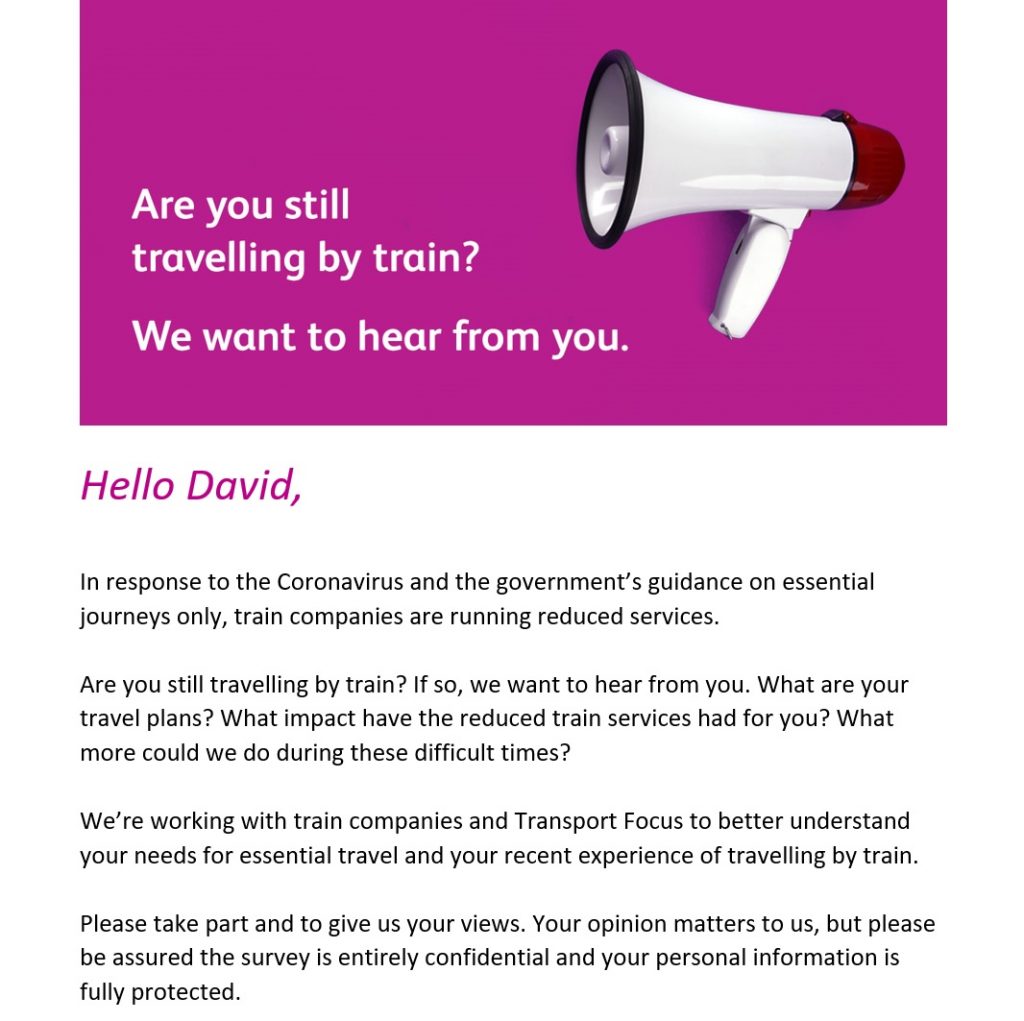 Since the initial introduction of reduced timetables, many train and bus operators have amended their services further in response to feedback from key workers.  We've seen some great examples of good practice, but we'd like to see even more initiatives to check that new schedules are meeting what is, by definition, essential need – so we are pleased to be working with Rail Delivery Group on this.
Train company Northern has carried out a survey of key workers asking about the adequacy of its current timetable, and made some adjustments as a result.  Southeastern also made amendments following feedback. The Transport for Wales website assures key workers that it will be monitoring the situation on a daily basis to ensure adequacy of the current timetable.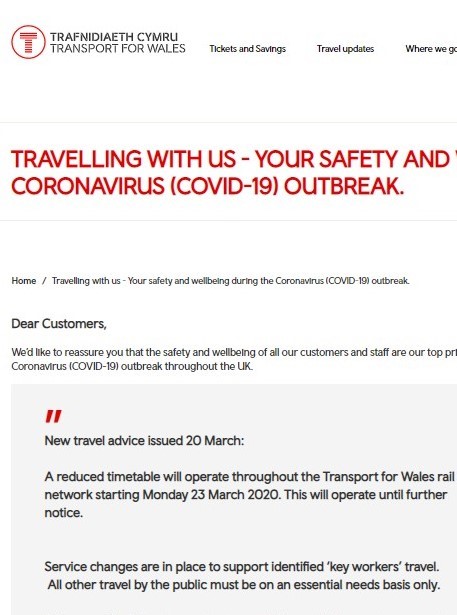 Go-Ahead Group has amended timetables for buses serving hospitals to match shift patterns. Oxford Bus and Arriva bus companies invite key workers using their services to let them know if the current timetable does not meet their needs.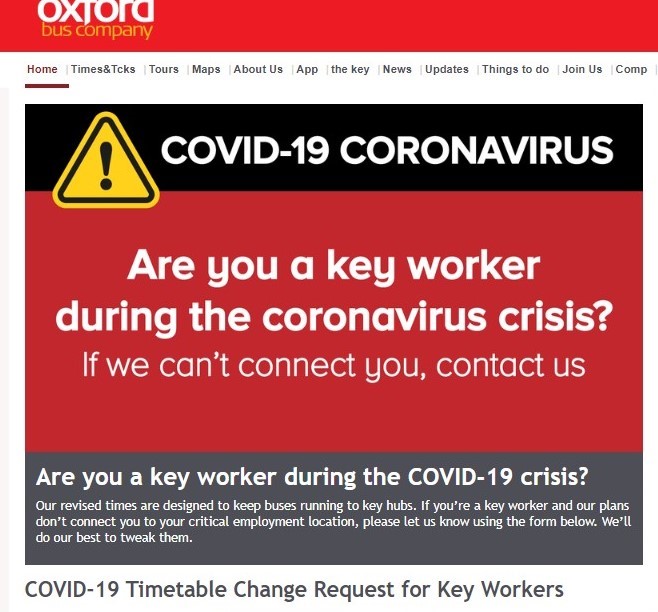 Stagecoach has provided a feedback button specifically for NHS and other key workers on its website.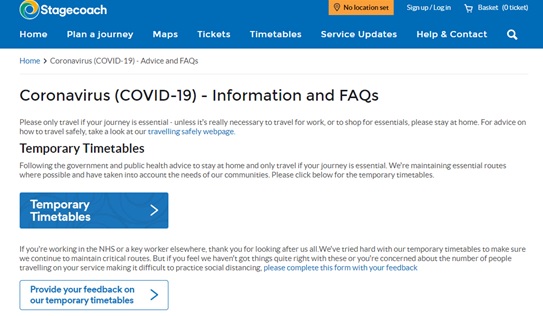 An area to watch in coming weeks could be demand increasing as those who've had Covid-19 recover and return to work that can't be done at home.
And as former NHS workers return to the service (18,000 to date) and temporary medical facilities to treat Coronavirus patients are set up across the country, new transport demand will emerge.  The new NHS Nightingale Hospital at the London Excel Centre will provide an additional 4000 critical care beds.  When at capacity the hospital will require 16,000 staff to run it.
Other locations include:
Birmingham NEC – 500 critical care beds, with capacity to extend to 2000 if required
Manchester Central Convention Complex – 500 critical care beds with capacity to extend to 2000
SEC Centre in Glasgow – 300 critical care beds with capacity to extend to 1000
Principality Stadium in Cardiff – 2000 beds
Park Y Scarlets stadium in Llanelli – 350 beds
Further timetable changes may be necessary.  Nobody can know if demand will fall further or start to rise again.  Nobody can know exactly how staff availability will pan out.  If you are a bus, train or tram operator planning further changes, I'd encourage you to do two things.  Check out Transport Focus's Coronavirus: principles for amending transport timetables.  And keep checking with key workers that your timetable is meeting their needs.