Improving West Yorkshire's bus services
27 December 2017
Huge improvements for transport users don't always come from the big bang projects. Lots of smaller improvements can make a difference.
As in other areas we have been working with the 'Bus 18' alliance in Yorkshire – the number 18 is a reference to improvements being delivered in this year and next. The local authorities, operators and Transport Focus are focusing on what can practically and quickly be done to boost passenger satisfaction and get more people choosing bus. Already over £23 million has been invested in new buses.
There is also a welcome focus on getting and keeping younger passengers on the bus. Next is simplifying fares and improving that perennial potentially tricky relationship with the bus driver. Both are key findings from our forthcoming research on younger bus passengers.
Also in Sheffield new information systems are looking and sounding good! A new passenger information system is up and running on bus services to improve journeys for visually, or hearing-impaired, customers. The announcements can also help reassure occasional customers and people visiting Sheffield when their stop is coming up, so they can sit back and relax.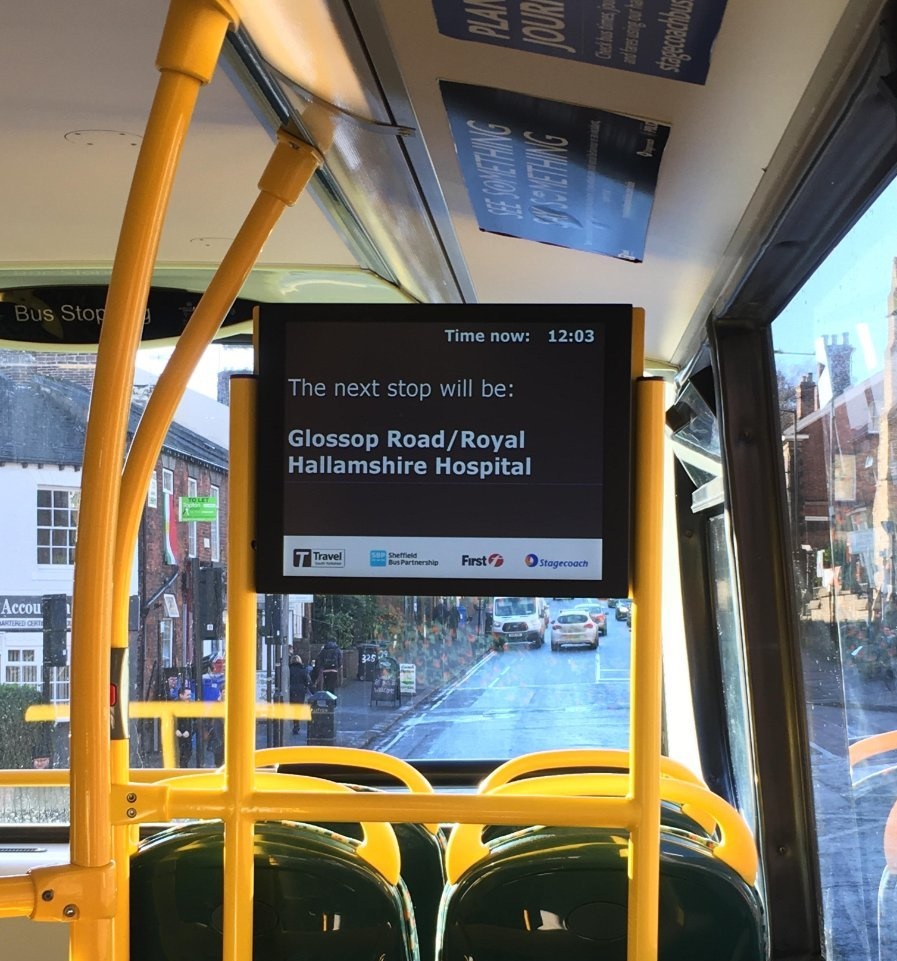 We will continue to help make a difference for bus passengers through these bus alliances. The proof will be in what passengers say. The Bus Passenger Survey for this year is now complete – results  are out in spring next year.