Transport User Voice – What do drivers want from motorway road surfaces?
22 November 2017
What makes a 'good' driving experience on England's motorways and major 'A' roads?
In our new research into road surface quality, drivers on England's major roads told us they want roads without dips, bumps and potholes, and with clearer white lines and 'cats eyes'.
Transport Focus research found improved road surface quality on England's major roads was users' top priority for improvement. Launched at Highways UK conference in Birmingham, the research with Highways England further explored what users meant by this.
So what do road users want from motorway and major road surfaces?
Precisely because these roads are important, users want them maintained to a high standard for a better journey experience. Where there is a safety impact road users expect permanent repairs to be carried out as quickly as possible. Road users also want Highways England to tell them about known problems and a date by which repairs will be carried out.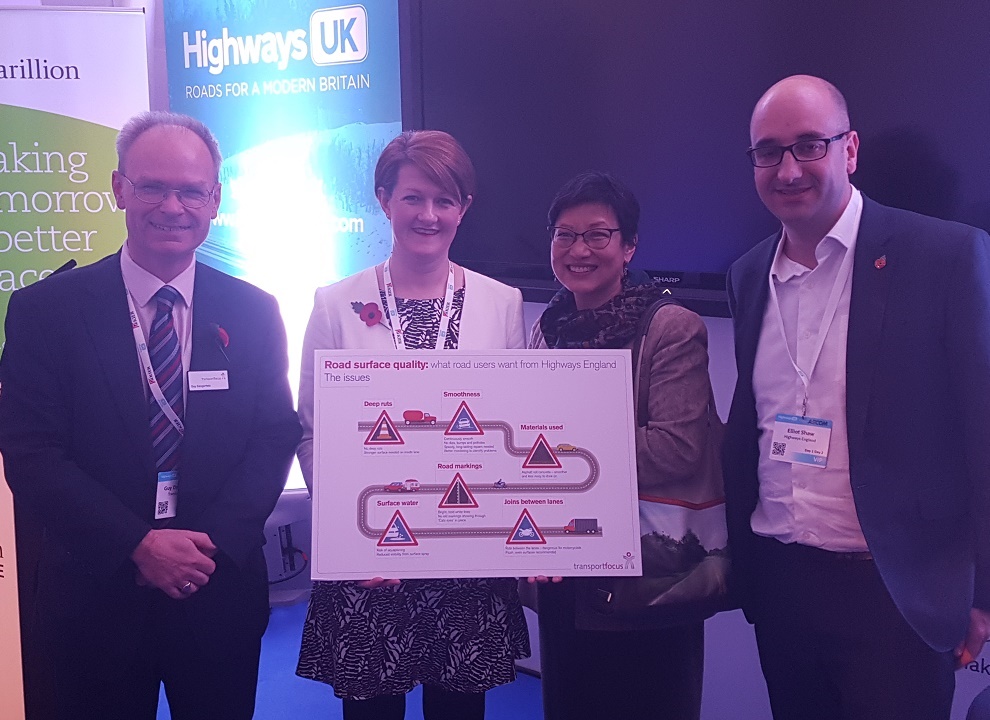 Launching the research, Transport Focus chief executive Anthony Smith said:
"Drivers tell us they want to make safe journeys on roads that are continuously smooth, less noisy, with fewer potholes and clear, helpful road markings."
"Highways England now needs to meet drivers' expectations of major roads, not just deliver minimum standards. When planning to build, maintain or resurface roads, the first question should always be 'what do users want?'
Highways England chief executive Jim O'Sullivan said:
"We carried out this research with Transport Focus to better understand what road users expect from our network.
"We already knew that road surface is important and since April 2015 we have resurfaced 3,000 lane miles. This report will help us to understand our users' requirements more clearly and we will consider the findings and recommendations of this study to help inform our current work and the next period of investment in our network."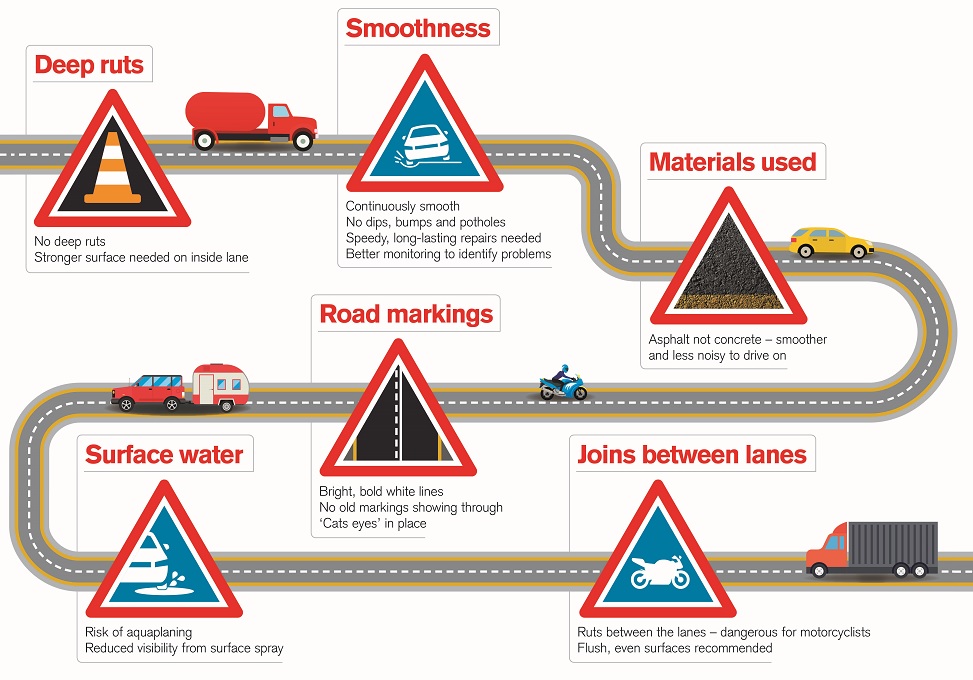 Transport Focus is calling for:
Highways England to make it easier for road users to report defects on its roads
the Department for Transport to establish a dedicated 'renewals backlog' fund
Highways England to develop construction and maintenance standards that will deliver the quality of surface road users expect from major roads
the metric used in Road Period 2 to measure surface quality from a user perspective
the Department for Transport to set a challenging but achievable target for improvement in surface quality.
Road surface quality: what road users want from Highways England, can be found here.