Transport User Voice – Future East Midlands rail services: building on solid foundations
29 September 2017
East Midland rail passengers are calling for future trains to come with free Wi-Fi and power sockets to help make it an even better service.
Transport Focus has published new research about passengers' experiences of the current service and expectations from the next operator in August 2019.
Our research finds the basic needs of passengers are largely met. Passengers think of the current service as dependable and reliable. They also see local journeys as value for money, compared to the cost of taking the bus or driving. However, passengers travelling on longer journeys have mixed experiences, as some London routes are seen as eye-wateringly expensive.
Passengers told us their top priorities include improving the quality of trains and the onboard experience, especially when their expectations have been raised by other operators in the region. East Midland passengers want more modern trains with free Wi-Fi, power sockets, sufficient seats to handle overcrowding at busy times and improvements to catering services. The new franchise should also offer more services every day of the week as passengers want more frequent evening and Sunday services for work and leisure purposes.
East Midlands Train staff are rated highly with passengers praising their friendly and helpful attitude at the station and on the train. However, our research highlights issues around inconsistent quality of stations, and concerns with passengers' personal security during busy periods and at certain stations.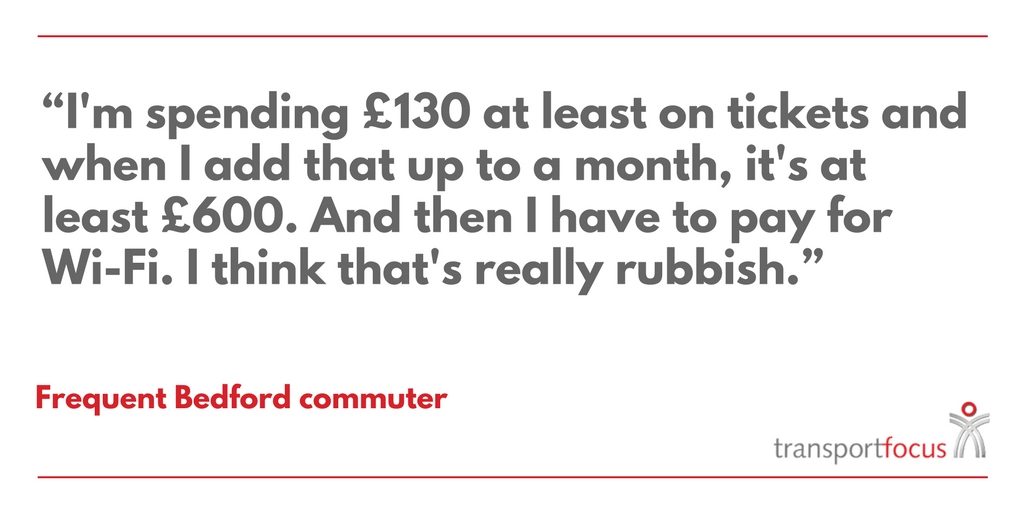 Delivering a punctual, reliable service that provides value for money is a fundamental requirement for any operator, which East Midlands Trains does well overall. Delivering against the growing expectations of passengers is an opportunity that must be seized to deliver an outstanding service when the franchise is awarded in 2019.
What happens next?

Transport Focus is working with the Department for Transport to ensure future services reflect passengers' needs and help prospective bidders propose ambitious and high-quality proposals. We are currently attending the DfT's consultation events across the network and will be submitting a formal consultation response by 11 October 2017.
The East Midlands rail franchise: passengers' experiences and aspirations report, can be found here.