Transport User Voice – July 2020 – What's happening across Great Britain
30 June 2020
What we are doing for transport users
Scotland
In line with the Scottish Government's move to Phase 2 of the lockdown exit strategy, transport operators are introducing timetable changes. This will mean more buses and trains running to support a gradual economic and social recovery while also helping with social distancing.
From Monday 22 June, face coverings became mandatory on public transport. This is part of transport operators' preparations for progress towards recovery and also to help reduce the risk of transmission. The rule applies to all passengers and staff in public areas, although there are exceptions for those who are not able to wear a face covering for specific medical reasons and children under five.
The requirement to wear face coverings leads to questions on whether the public will comply. Rather than rush to impose the rules by enforcement we have instead asked that a more gradual 'engage, explain, encourage' approach be adopted.
Wales
Welsh Parliament Committee
Transport Focus is making sure the user experience is contributing to the Welsh Parliament's examination of the impact of Covid-19 on transport. The Economy, Infrastructure and Skills Committee called for evidence to help its scrutiny of the effects of the pandemic and what needs to be done to help the nation recover.
Our response included:
Our research was highlighted at the Committee's evidence session on 18 June. A major bus operator gave this view:
"We need to learn from the research that Transport Focus is undertaking, to pick up on the points that customers see as being pivotal perhaps to making a decision to come back to us."
We are sharing this insight with a broad range of stakeholders, particularly highlighting Wales–specific trends.
Improving communications
We're also continuing to work with Transport for Wales Rail, to make sure the information on its website about travel at this time is up to date and clear for passengers. Improvements have been made in several areas, notably around assisted travel processes. Also, we are helping Network Rail deliver better communications around future engineering works to help passengers understand both the impact to services and the benefits of the schemes.
London
As non-essential retailers reopened on Monday 15 June, London TravelWatch called for Transport for London (TfL) and transport companies to provide information about busy stations and train services. These three key actions would ensure limited capacity is used wisely as more people use public transport – these apply to TfL and transport companies as well as London's councils, businesses, schools and passengers.
London TravelWatch also updated its guide for passengers planning on taking the bus, tube or train for the first time since lockdown began. It addresses what they should expect and answers some frequently asked questions. This guide will continually be updated according to the easing of restrictions.
West Midlands
In the West Midlands we chair a weekly Bus Alliance meeting and have regular catch-ups with the Grand Rail Collaboration. We have used insight gathered from recent Transport Focus surveys to give help with the level of information being given to passengers and to look at improving the customer experience. We have also co-ordinated operators' response to key challenges including Covid-19.
Outside of recent circumstances, we have been working with mainline stations including the Wolverhampton Interchange project. We are also working with London Northwestern Railway and local community partners to make sure branch lines such as Marston Vale and the Abbey line see full services restored as soon as possible.
On top of this, we're working with local operators to ensure they are giving passengers the information they need.
North England
Across the north of England, Transport Focus has been actively working with various devolved transport bodies and bus partnerships.
In West Yorkshire Transport Focus is a member of the Bus Alliance, a partnership between local bus operators and the combined authority. We have regular meetings where we use our research as evidence to seek improvements for passengers and find out what is happening in the region.
This month we heard about the new First Bus app that shows passengers how busy they can expect a bus to be and whether there is a wheelchair space available. Also Arriva is helping customers to understand what the restrictions around face coverings mean for both passengers and drivers by using messaging on cab doors.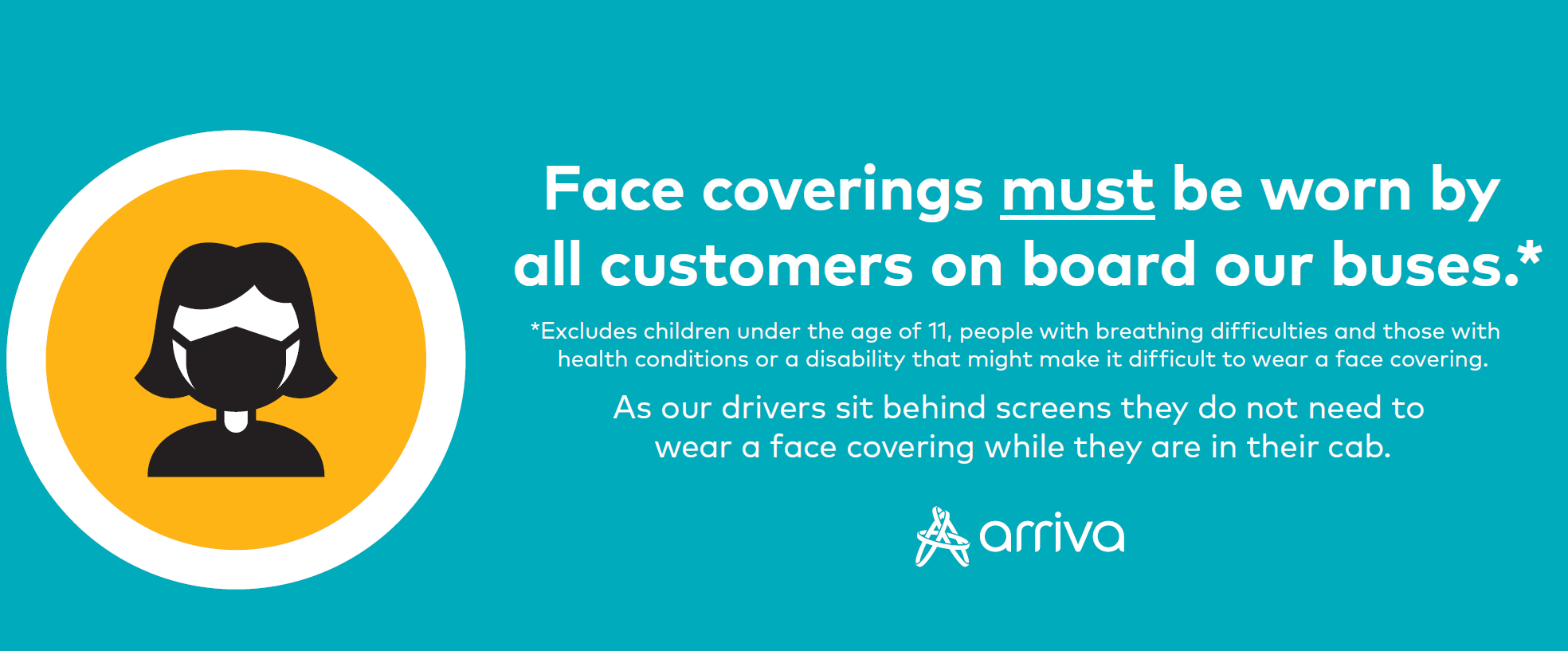 This video from The Keighley Bus Company show passengers the steps being taken to make buses clean and safe. We know from our research that passengers who may not have caught a bus for weeks, or even months, will welcome this information and it help give them confidence in what to expect as they return to travel.
Our Director, David Sidebottom joined the Transport for the North (TfN) Partnership Board in our new role as Board member. David was given the opportunity to summarise, from our current omnibus research, what we saw as the experience of rail passengers across the north over the past three months or so as well as the challenges that lie ahead. It was good to receive recognition by John Cridland, chair of the TfN Partnership Board, for our highly useful work during this period. This was further boosted by similar sentiments from a couple of the Board members including Steve Rotheram, Metro Mayor of Liverpool City Region, and Councillor Judith Blake, leader of Leeds City Council.
David has also regularly been going to the Mayor for Greater Manchester's Transport Board. Again, the ability to illustrate what we know from our omnibus research about people's choices and attitudes to transport has been very well received as an insight into future travel patterns, information plans and demand.
Back to newsletter.