Transport User Voice – Liverpool Lime Street upgrade: giving passengers a voice
25 October 2017
How was the Liverpool Lime Street station upgrade for you?
With passengers forced to make alternative travel plans for most of October while Liverpool's main station was refurbished we've been ensuring the passenger voice is heard.
With no trains running to or from the station at all during the first week of the work we wanted to ensure passengers were kept in the loop about alternative services. The upgrade meant that some passengers had to travel by rail replacement bus, while others had to change onto Merseyrail train services at Liverpool South Parkway station.
The work at Liverpool Lime Street is intended to make space for more services by upgrading platforms, tracks and signalling. Following our work during the upgrade at Waterloo we wanted to understand passengers' views on the work and the impact on their journeys.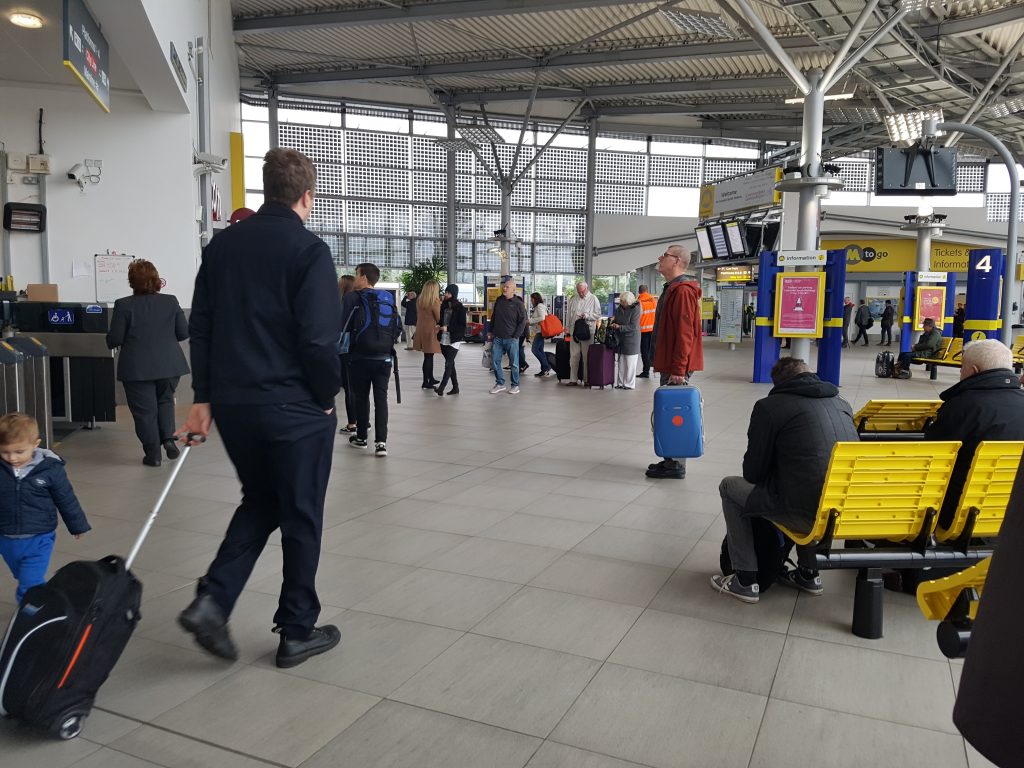 Before the work began we contacted just under 400 passengers who use Lime Street station. More than six in 10 of those who use the station at least once every six months knew at least a little about the work and another two in 10 had heard of it even if they didn't know the detail. Naturally, those who use the station more often tended to be more aware, only seven per cent of passengers using the station at least once a month said they knew nothing at all about the work.
Four in 10 passengers who use the station at least once every six months were satisfied with the information provided about the impact on journeys that they might usually make. In contrast, just over two in 10 were dissatisfied. When we did similar work with passengers affected by the Liverpool Loop Line closure, almost 70 per cent were satisfied with this information. There is still room for improvement here.
We saw good practice in raising awareness of the works, for example a wraparound advert on the commuter paper the Metro, but more could have been done to inform passengers how the work will impact on their journeys. You can read the full report here.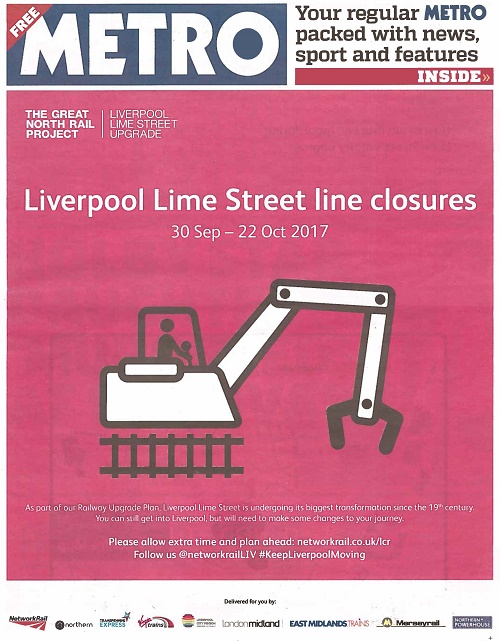 Once the work began we re-contacted a small group of passengers who said they would be travelling during the work to ask them about their experiences during the first week of the work (when Lime Street was completely closed). This was followed by another survey about the remaining two weeks. You can read our report here.
In our survey we asked passengers to choose an image which best represented how they felt about their journey. While some passengers reported feeling stressed and angry, most had positive or neutral feelings especially during the later stages of the works.
Areas for improvement mentioned by passengers included crowded trains from Liverpool South Parkway, lack of machines to collect tickets, and having to wait in the cold to change trains. Passengers changing trains at Liverpool South Parkway appreciated the number of staff available and how helpful they were.
Based on visits by Transport Focus staff and our passenger research it feels like progress is being made in the way work is planned for passengers. Next year Lime Street station will be closed again for much longer to complete stage two of the upgrade. We will be working with the industry to share lessons learned and help it to build on this experience and further improve how it manages disruption experienced by passengers.