Transport User Voice – What's happening in Wales?
31 August 2017
Major engineering works are set to taking place in the Cardiff and Bristol area and we've been working to keep the passenger voice at the heart of the works.
Transport Focus has been working with Network Rail and train operators throughout the planning of these works, to embed the evidence from our research and improve the quality of information for passengers. We will also be mystery shopping the services during the disruption.
When planned engineering works impact passengers' journeys they want clear, timely information about how their trip will be affected (including the level of impact, alternative travel arrangements and timetables) together with appropriate assistance as they undertake a disrupted and potentially unfamiliar journey.
Train services will run to different timetables and routes, or replaced by buses. Key dates for this work are:
Bristol Parkway area work – ongoing until 15 September
Cardiff Central electrification – 26 to 28 August
Ebbw Vale line upgrade – 26 August to 3 September
Cardiff, Newport and Severn Tunnel work – six weekends from 23 September to 29 October
Bristol Parkway platform work – three weekends from 2 to 19 November.
For further details of how this will affect your journey, please see Arriva Trains Wales and Great Western Railway's websites.
There will be closures and service alterations for this during the weekend of 16 to 17 September to allow electric trains to run through Reading station. Further details are available here.
New Transport Focus Board member for Wales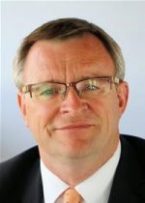 William Powell has been appointed by the Welsh Government as a new Member of the Transport Focus Board.
As well as helping shape Transport Focus's future, he will have particular responsibility for representing passengers in Wales – including those making cross-border journeys. As part of this he will work to ensure that the voice of the passenger is not only heard but understood and acted upon.
Active in Welsh public affairs since 2004, William was a member of the Brecon Beacons National Park Authority until 2011 and represented Mid and West Wales in the National Assembly 2011 – 2016. He is currently Powys County Councillor for Talgarth Ward and a member of the Dyfed-Powys Police and Crime Panel. In September 2016, he was appointed by the First Minister, Rt Hon Carwyn Jones AM, as a member of the Welsh Government EU Advisory Group.
William has a strong interest in rural policy, sustainability and transport, has been a Board member of several organisations in the voluntary sector and is a partner in the family farm. His favourite train journey is from Shrewsbury to Barmouth, along the stunning Cambrian Line.