Transport User Voice – February 2018 – You and your train company
31 January 2018
What do Great Western Railway passengers think of their service?
The Great Western franchise consultation closes on 21 February and members of the Transport Focus franchise team have been supporting a series of Department for Transport (DfT) consultation events across the network. We used our say based on our knowledge of passenger views of the current franchise and their priorities for improvement in the future. Our response to the consultation will be based on this. We will publish it on our website soon.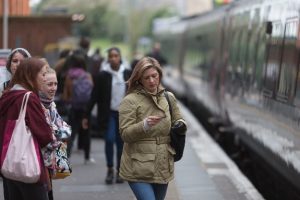 We are also talking to the DfT about National Rail Passenger Survey targets for the intended further direct award to the current operator.
Once the bids for South Eastern are submitted in March, we will carry out a review of the customer experience elements of the plans.