Catch the Bus Week
08 July 2016
Catch the Bus Week, the annual celebration of the benefits of the bus, organised by Greener Journeys, provides a great opportunity to look at the health of the bus industry.
My colleague David Sidebottom (pictured, left) was out in Manchester with First Bus this week highlighting the important role buses play connecting people and supporting our local communities and the benefits of punctual, reliable value for money travel for passengers.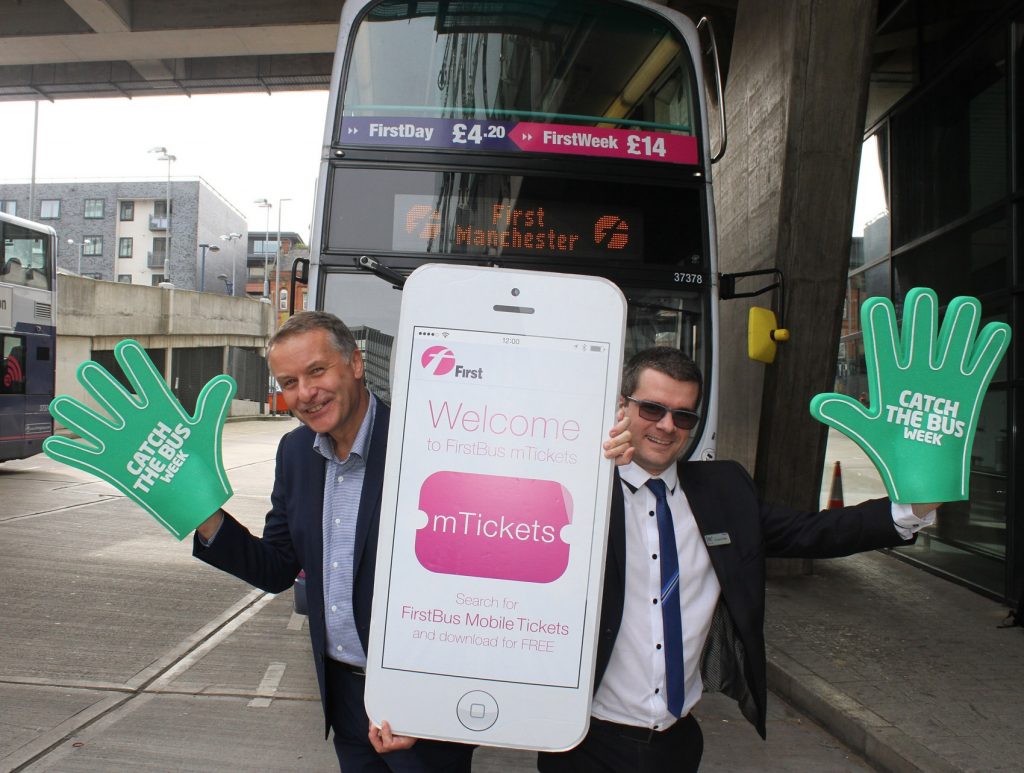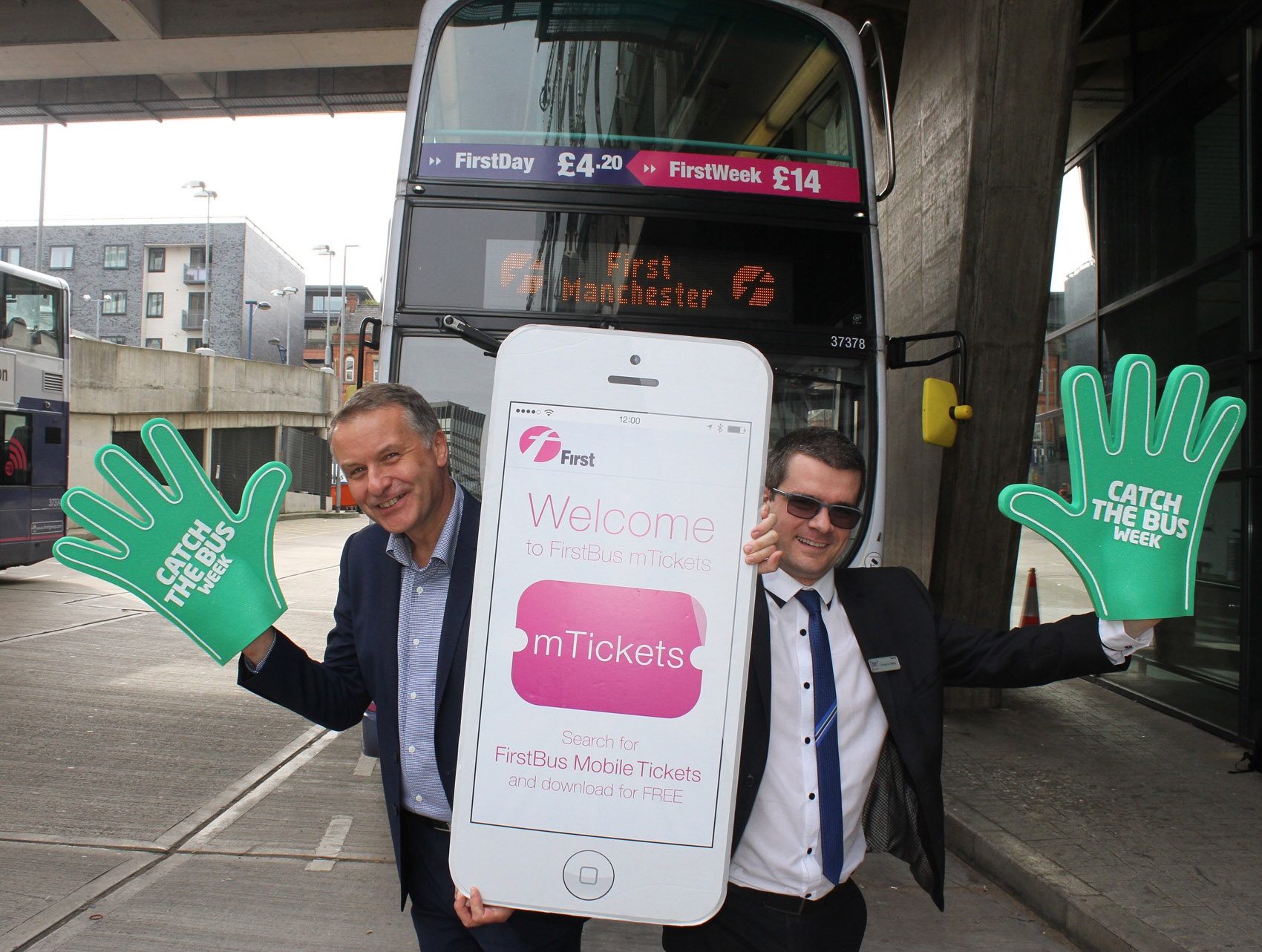 Recent bus statistics show a disappointing a recent three per cent decline in use in England. Hopefully the Bus Services Bill and activities such as the West Midlands Bus Alliance will improve the passenger experience and help reverse that decline.
Research we put out earlier this year looks at bus passenger trust, their priorities for improvement and why people don't use the bus more. It identified passengers' 'top ten' priorities for improvement. The message from bus passengers in our research is clear, they want a frequent, punctual and reliable service that provides value for money.
Passengers are telling us that local authorities and bus operators need to form effective partnerships to deliver reliable, value for money, clean buses with welcoming drivers. This needs to be backed by a clear sense of who is in charge and where comments and complaints should be directed.
Improving bus passenger's lot will get more people catching the bus!