Transport Focus: A view from across Great Britain
08 April 2020
Scotland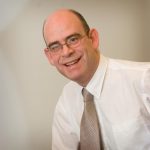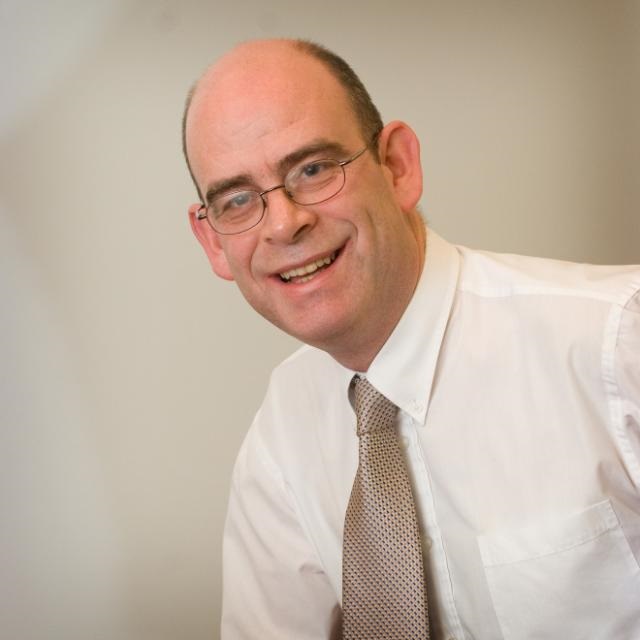 Robert Samson (Senior Stakeholder Manager)
The hard work and dedication of ScotRail, Caledonian Sleeper and Network Rail key workers are ensuring the revised timetable is being delivered with train punctuality reaching its highest level in almost three years. The timetable is under constant review by both ScotRail and Transport Scotland to try and ensure the needs of keys workers and essential travel are met.
Train presentation teams and cleaning arrangements have been extensively reviewed, with Caledonian Sleeper and ScotRail implementing a more robust antibacterial treatment of hard surfaces and key touch points, including handrails and door buttons. The teams are also focussing on sourcing and distributing additional cleaning products across the country so key touchpoints at stations like ticket machines and handrails are also being regularly cleaned.
Fares are being temporarily frozen on the Clyde and Hebrides Ferry Services network to help island residents and businesses during the outbreak of coronavirus. With Calmac currently operating a reduced timetable for essential travel only, the planned fare rise has been postponed to assist businesses and remote communities that rely on the lifeline services.
Bus operators are working tirelessly to ensure that Scotland's bus network is robust enough to keep communities connected, providing socially necessary services and facilitating commuter trips for essential workers. To this end, key routes such as those that serve medical centres and hospitals, with timetables that recognise NHS shift patterns, are being prioritised.
Transport Focus continues to work closely with Transport Scotland, the various operators and Regional Transport Partnerships to make sure the needs of current users are understood.
West Midlands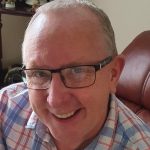 Geoff Grant (Stakeholder Manager)
The West Midlands has seen significant falls in patronage against a backdrop of calls to only travel if necessary, while needing to ensure key workers can undertake journeys. This is important as the region has the highest incidence of coronavirus outside of London.
On rail, there have been co-ordinated timetable reductions, with additional carriages put in place on services to support social distancing. This has been supported by messages from rail staff and a range of feedback channels for key workers to share journey experiences to help shape future service planning. Supporting this, free shuttle services connecting transport hubs to key locations have been introduced, with free travel on bus and Metro for NHS workers.
The Metro service continues to run a service with 12-15-minute frequency, and the region has also created campaigns to show support and appreciation of those helping to keep them on the move. On the bus, although services have been reduced there has been a commitment to preserving first and last service times as far as possible for key workers.
Road networks have been performing well despite strong use. It has also been confirmed that the Birmingham Clean Air Zone will not be implemented until at least January 2021.
The region's strong transport links will also support the opening of the new Birmingham Nightingale hospital at the NEC on 12 April.
Linda McCord, Senior Stakeholder Manager, from Transport Focus and Chair of the West Midlands Bus Alliance continues to lead and participate on several transport groups to ensure that the voice of those that need to travel at this time is heard.
Wales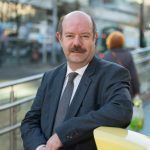 David Beer (Senior Manager Wales)
Transport Focus welcomed the announcement by Welsh Government of a £69 million package to support essential rail and bus services in Wales. Also, to extend free travel for NHS workers on bus and rail services. Efforts to keep essential services going are very much appreciated.
Train service punctuality has seen some of the best figures, with a number of days achieving 100 per cent performance. Bus operators are also working hard to deliver services, reducing timetables whilst still supporting essential travel. Traveline Cymru is continually updating advice on its website, including Easter travel arrangements.
Planning for the December 2020 train timetable continues. Transport Focus joined Network Rail and train operators on a call to talk through potential issues. These included the risk that plans to bring extra trains to Wales for the new timetable may be affected by coronavirus, and the need for good support and information for passengers during platform works at Swansea at the end of the year.
Transport Focus carried out a review of key messaging on Transport for Wales Rail's website regarding rail ticket refunds, and is working closely to ensure information is accessible and easy to understand. As a result, Transport for Wales – Rail changed how information is presented to make it easier for passengers to understand. We are also looking at the website in more general terms to ensure that it is up-to-date and continues to meet the needs of passengers.
In the fight against coronavirus, a number of emergency hospital sites have been identified across Wales. It is important that public transport continues to be responsive to these changes in order to support key workers. We are urging the operator to consider how these new sites might impact on the key worker community.