Dartford Crossing – what are road users' experiences?
24 November 2017
I recently spent a very interesting afternoon behind the scenes at the Dartford Crossing with Highways England and the team that runs it, Connect Plus Services, to see how the crossing is managed.
Connected by the M25 on either side, the crossing has expanded greatly from the first tunnel opening in 1963. Over the years, to meet ever increasing traffic demand, another tunnel was added in 1980, and the four lane bridge completed in 1991. Designed to cope with up to 135,000 vehicles crossing per day, the team routinely see traffic flows excess of this.
The below infographic shows what the Dartford Crossing team dealt with in the few hours I was there.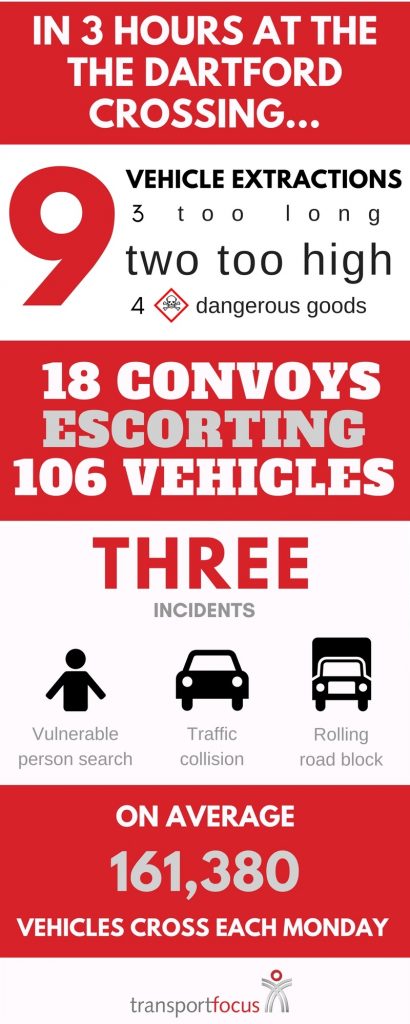 Managing traffic flow is a complex process. Different restrictions on each tunnel for northbound traffic mean vehicles carrying dangerous loads, such as petrol, have to be escorted. Vehicles are regularly 'extracted' before entering the tunnels because drivers have failed to read height restriction signs or haven't stopped to check their vehicle's load.
Visiting the crossing's control centre showed the sheer scale and complexity of the operation. The technology and equipment needed to monitor and manage the traffic is impressive. The team do an excellent job with a system that was never designed to cope with the traffic flows experienced today. This is perhaps best illustrated by the complex use of signs to help direct vehicles.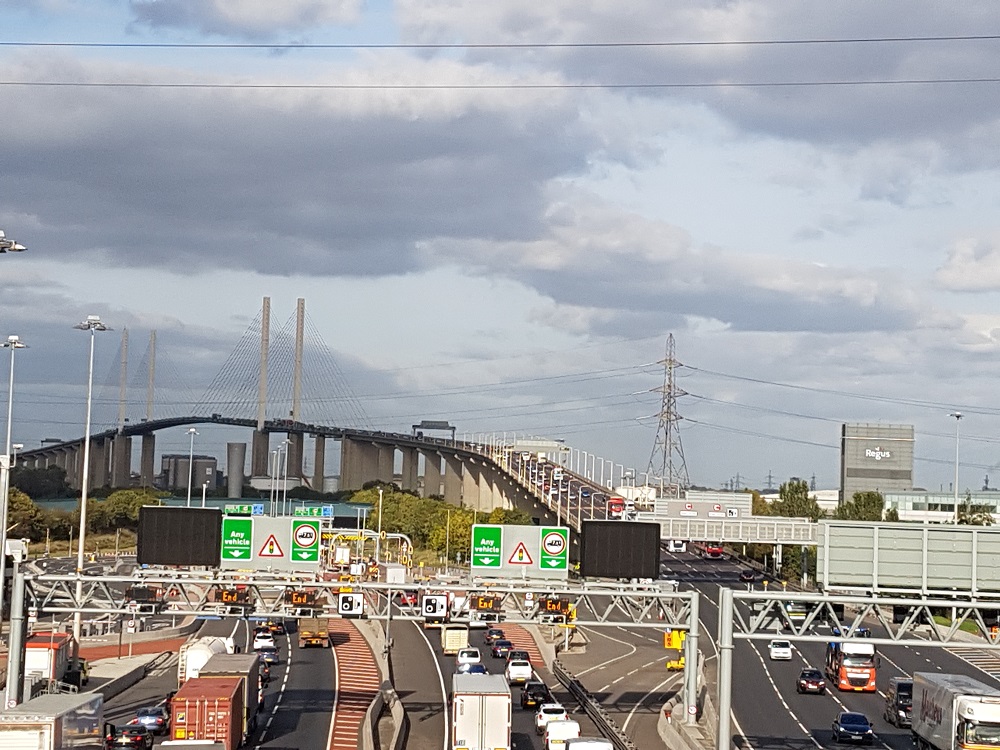 Patrol officers on the ground need to have their own equipment too. Preparing to help anyone in an emergency, from towing trucks to keeping stranded road users warm as they patrol the tunnel on a 24 hour basis.
As an evidence-led organisation concerned about transport users, one question we should be asking is this, what are the road users' experience of using the crossing and how can it be improved? We'll be looking into this in soon, watch this space.