Designing new trains – here's how to do it using the passenger voice
06 November 2017
How do you build new trains that passengers will love? Get them involved in the design from the start.
On Saturday, we ran the first of our new Merseytravel Customer Community workshops in Liverpool. Consisting of 40 passengers living in Merseyside, this new community will complete tasks online giving their views on the design of Merseytravel's new trains.
Our previous research for Merseytravel is highly valued – it helped to develop the design that rolling stock manufacturers were asked to bid against. Stadler, which was awarded the contract to build and maintain the trains, also attended this Saturday's workshop.
The workshop was a great way to get the new community involved in the design process. We ran several sessions looking at topics from what passengers would like to see displayed on information screens on board the train to what passengers would like the train exteriors to look like.
Merseytravel also used fantastic virtual reality equipment, which allowed people to walk along the outside of the train and step inside the new carriages to see how the initial designs had come to life – a truly immersive experience.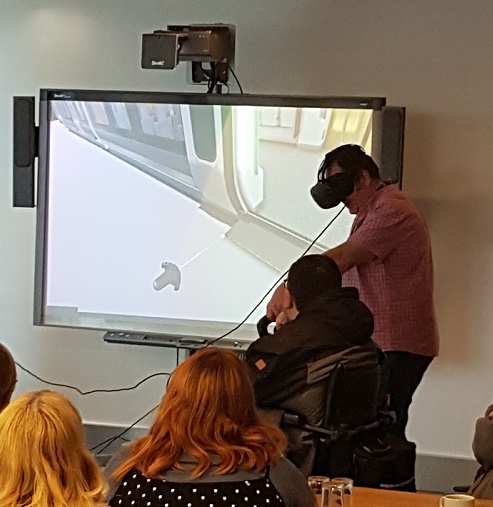 We will be running two more workshops for the community to have their say, the last of which should see them test a full scale mock-up of the train.
This project is a fantastic opportunity for us to work with Merseytravel and ensure that the passenger voice is heard. Merseytravel staff said that they have already learnt a lot and that some of their initial thinking on the design had been challenged. Exactly what we wanted!