What does the haulage industry need from our motorways?
19 September 2016
Simple answer: certainty!
A message that comes back loud and clear form across the country.
Last week colleagues visited Europe's largest parcel distribution centre at Hinckley in the East Midlands. This impressive £100 million, 33 acre site is home to DPD's super hub four, a highly automated parcel sorting system where the majority of standard-size packages spend less than two minutes in the building.
The site comprises of two structures; the larger of the two handles domestic parcels and the other international traffic. Some of its customers include the Arcadia Group, John Lewis, M&S and Amazon to name just a few. If you've recently had a new mobile phone delivered – there's a good chance it went through this building.
You can see a short video showing the construction of super hub four here.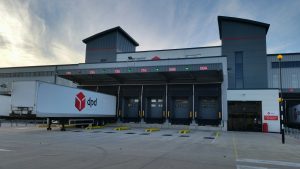 From our visit it was clear that DPD needs three key things:
• accurate and timely from Highways England about delays and diversions that will affect them – whether caused by roadworks or incidents
• a route-based approach to road works – ensuring there are not simultaneous road works on all major routes between key destinations
• stronger relationships with Highways England – a senior point of contact with whom to liaise about the needs of their business.
We'll be following up our findings with Highways England to address these issues. The logistics industry is pragmatic and flexible but they do need better information.