Have a tramtastic day
06 June 2016
'Have a tramtastic day'…a phrase coined by Universal Studios employees in the USA as guests leave the shuttle trams that ferry visitors from the huge car parking lots to the theme parks. What's this got to with anything?
Well, lots of tram passengers in England and Scotland appear to be having 'tramtastic' days according to our recently published Tram Passenger Survey.
Now in its third year, the Tram Passenger Survey covered passengers' views of their journeys in six network areas in England and, for the second consecutive year, in Edinburgh too.
Over 5700 passengers told us that 92 per cent of them were satisfied with their journey. With very high levels of passenger satisfaction achieved in Edinburgh, Blackpool, Nottingham and Sheffield.
We also saw a significant increase in satisfaction in Manchester with the Metrolink network. This reflects the continued investment in the system with additional trams being used to tackle previous passenger concerns with overcrowded services.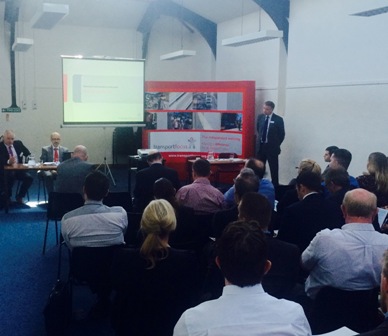 Talking of Manchester. We held a briefing event in the city on 24 May where my colleague Robert Pain talked through the survey results. The session was well attended by stakeholder colleagues from all across Britain's tram operations. Peter Cushing, Metrolink Director from Transport for Greater Manchester, also described the ongoing work across the city to further improve services for passengers and how he uses the Tram Passenger Survey results to target improvements.
Through our National Rail Passenger Survey, Bus Passenger Survey and Tram Passenger Survey we now to speak to over 100,000 passengers each year. Looking at passenger satisfaction across the three modes it seems to me that tram passenger satisfaction is reaching levels that other modes cannot reach?
Have a tramtastic day!