How can drivers trust 'smart' motorways?
23 January 2020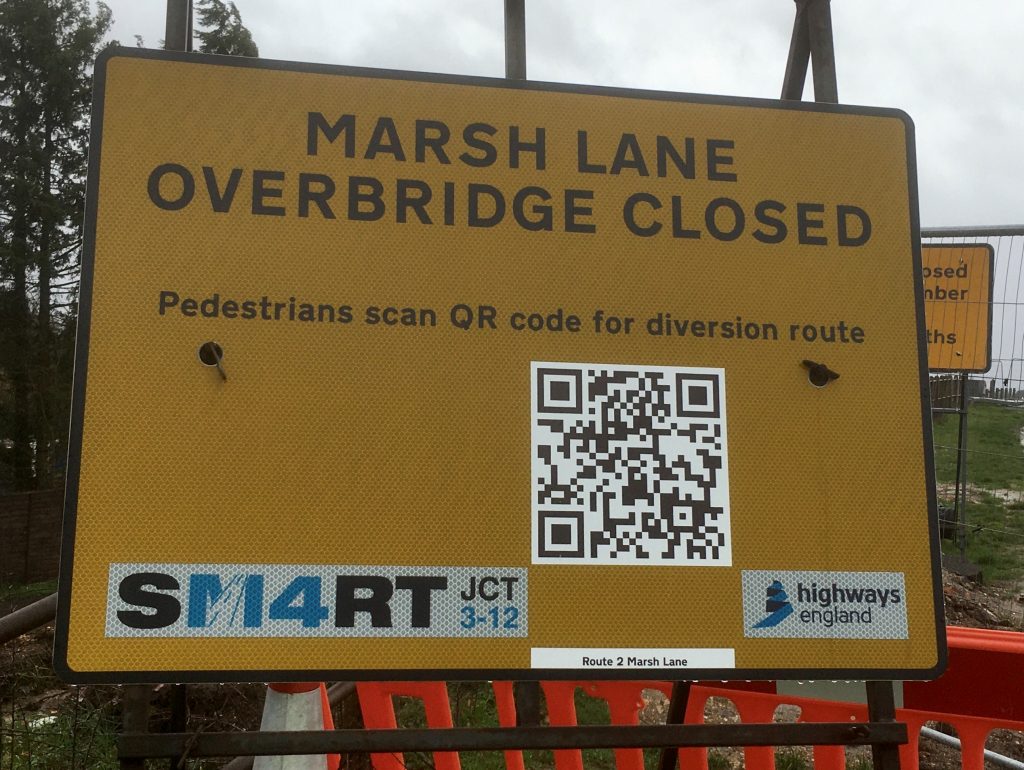 Colleagues and I visited the junctions 3-12 road upgrade works on the M4 last week. Big project – 32 miles, many bridges to replace or upgrade and months of work. We were keen to see progress following our 2019 joint piece of work with Highways England Upgrading the M4 to a smart motorway – road user's views.
Our earlier work prompted Highways England to think about:
further boosting awareness of the reasons for the work
information about roadworks through all sorts of media
a particular focus on the many overnight and weekend closures.
In addition, it is clear that many drivers do not understand how 'smart' or 'digital' motorways work – in particular what happens if they break down.
So, on a wet and windy January day (good reminder of working conditions on the project) we went to see for ourselves. Good to see lots more information about progress, the reasons for the works and forthcoming closures. Safety of workers and drivers is clearly uppermost in mind and encouraging that good practice is spread around Highways England's other projects around the country.
Highways England is working with us on an update on the original report to see what drivers think now. As debates continue about the safety of smart motorways there is clearly still work to do to convince some that they are at least as safe, if not more so, than the roads they are replacing. The Department for Transport is considering this issue and we have recently written to the Secretary of State about this.
We think Highways England need to:
keep communicating what to do if you break down
keep communicating why obeying the red 'X' matters and seeing that the law is enforced
set an early date to install automatic stopped vehicle detection on every all-lane running section.
Transport Focus sees the last point as crucial. Road users put a high degree of trust in 'the authorities' to look after them. Would road users be surprised to hear that automatic stopped vehicle detection isn't already on every all-lane running section and not even specified for the current M4 upgrade works? I suspect they would.
Highways England should make implementing automatic stopped vehicle detection on all existing and new all-lane running sections its highest priority. It could then say, hand on heart, "if you break down, we'll spot you fast, we'll protect you fast, you're safer without a hard shoulder".