HS2: Birmingham Curzon Street and Interchange stations
13 September 2017
I recently spent a very useful and interesting couple of hours in the company of HS2 looking at the sites of the proposed Birmingham Curzon Street and Interchange stations. HS2 has developed a powerful 'fly-through' animation of the route's first stages which gives you a good sense of where the stations will be.

The Curzon Street building is going to transform a much neglected part of the city – it's a pity one of the few green spaces in the city centre will go but the benefits to the city and region will be huge.
How passengers access the station is clearly going to be key; how they flow into the city, towards New Street and Moor Street for connections and how buses will integrate all seem crucial.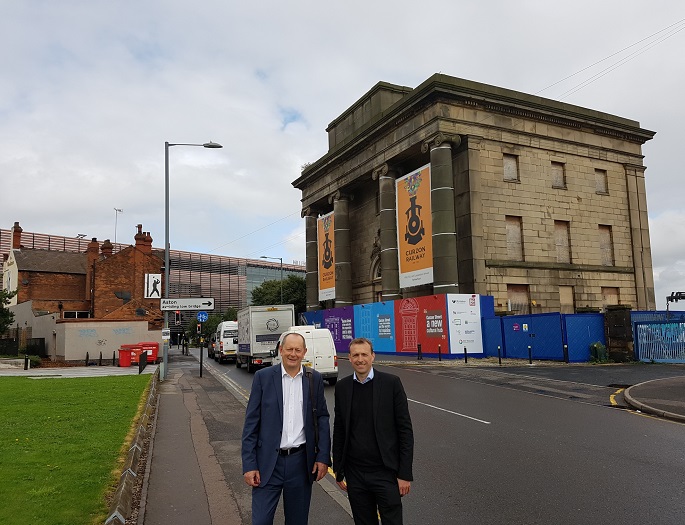 The Interchange site out by the airport, NEC and the current International Station is interesting. How will passengers get to and from it to the airport, NEC and railway station? A people mover, the type of thing you normally see at airports, is proposed (picture of me on the top floor of a mall looking at the lake it will cross on stilts is below). But will it cope with numbers going to the NEC and airport? The tram will get there as well but again will it cope? I need to understand more about how bus will play a part.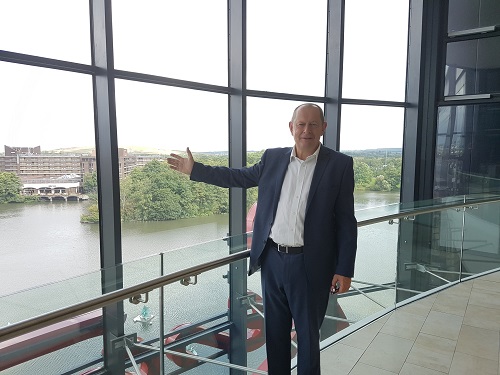 The route will cross the M42 and other roads at many points. How the road network is affected during construction needs careful attention. The new station will also generate traffic. I'm still slightly concerned that the amount of commuters to London is being underestimated.
However, overall very exciting to see a glimpse into the future. Roll on 2026 ‐ I want to try it!