Manchester – all change?
05 January 2018
The Mayor of Greater Manchester, Andy Burnham, has set out his ambition for a 'major overhaul' of the city's transport network – bus, tram, rail and road. The full speech can be found here – well worth a read.
Perhaps the single most significant element of the announcement is the firming up of plans to take greater control of the local bus network. While not 'news' as Transport for Greater Manchester has long been planning to use powers through the Bus Services Act, this is a significant step. This will allow it to franchise the bus network so it can plan routes and timetables, set fares and adopt true multi-modal/operator ticketing across the city.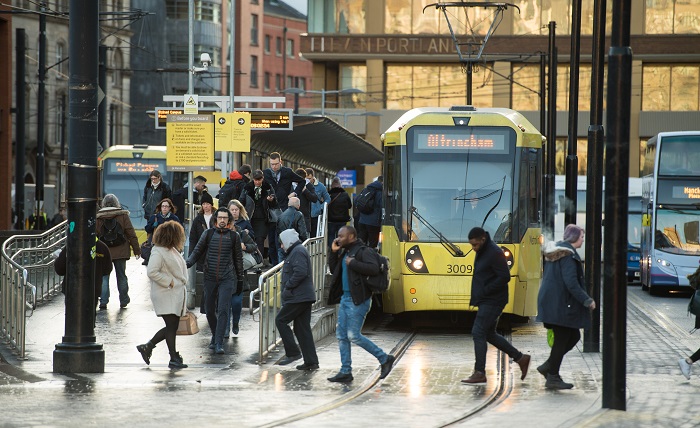 The announcement inevitably attracted huge interest across the city region. Over two days we featured on local TV several times putting across the user perspective.
Transport Focus was one of a very few organisations to be name-checked in the Mayor's speech. Due to recent poor performance on some key rail corridors into Manchester the Mayor wants our views on what long-suffering rail commuters should be getting in terms of additional compensation beyond the normal Delay Repay mechanism. The Mayor's speech highlights the fact that we are in early discussions with Transport for Greater Manchester and we are in the process of setting out our work on compensation for rail passengers to the Mayor.
Longer term there will be opportunities for us and others to influence the roll out of the Mayor's plans. We have plenty of user insight on bus, rail, tram and the surrounding Strategic Road Network. This can be invaluable to help benchmark improvements and plot the pace of change.