Motorway services – open for business as lockdown lifts
23 June 2020
Non-essential shops are reopening and restrictions on the reasons you can make a journey by road have begun to relaxed. The volume of journeys being made on motorways and 'A' roads is steadily increasing, although still around 40 per cent down. So, what does this mean for road users? How do you plan a journey to a location that may have no toilets or cafes open? What if you are making a long journey for work? Or for a socially distanced outdoor visit with friends or family?
Hi Emma, you'll find accessible washrooms at all our locations, with safe distance measures in place. You can also find what's open and where on the link below. Have a safe journey. https://t.co/0cSFsWeXYC

— Welcome Break (@welcomebreak) June 22, 2020
Motorway services have been providing an essential service to drivers throughout lockdown, remaining open to offer basics, with some even offering free meals to HGV drivers. Our Motorway Services User Survey shows that in normal times motorway services do a great job, in the eyes of many of their customers they are clean, welcoming places to take a break.
However, we know from our research that, while road users were relatively relaxed about driving during the lockdown, they are aware of hygiene and procedures when filling up their cars or making stops. Some say that they would simply 'avoid' using services or they would not want to 'linger' in the facilities. This could lead to people driving longer without taking breaks – potentially dangerous for them and other road users.
Motorway services operators are putting measures in place to help visitors feel safe. There are some good examples of clear messaging about social distancing, wayfinding, queueing and payment methods. Screens are being installed at counters for the protection of staff and customers. A hydraulic shelf provides an innovative contactless solution to getting a coffee at the drive-thru. Plans to manage pinch points such as toilets are also in place.
Our new Drive-Thru shelves have been getting lots of love! Who's seen them in action? ❤️☕ pic.twitter.com/04QT9fqKeJ

— Costa Coffee (@CostaCoffee) May 26, 2020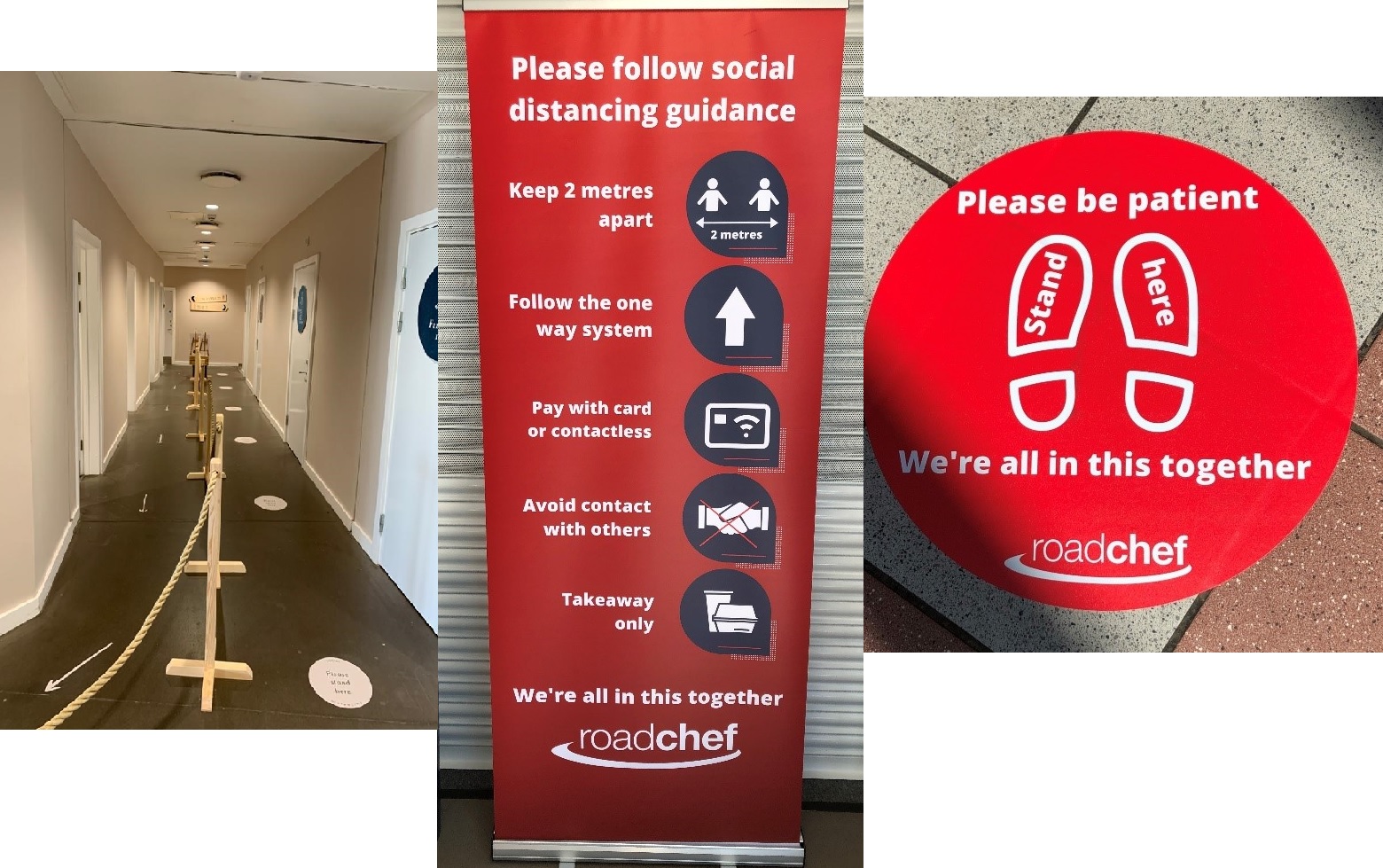 The majority of hot food outlets have been closed throughout lockdown. As restrictions ease many of these are now reopening. Weary drivers will be pleased to know they can get a hot meal after a long drive. For now, they will have to be taken away to eat in a car, van or lorry as indoor seating remains closed. One operator is trialling outdoor alternatives for selling food such as buses and tents with a 'festival' feel.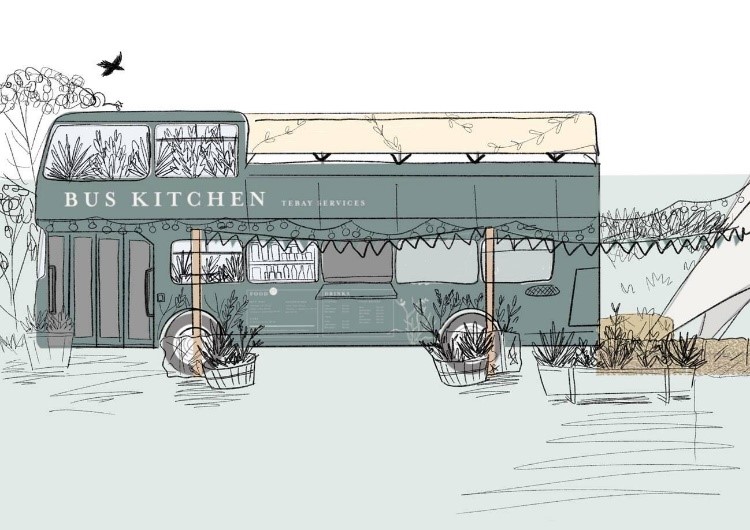 Customers will want to know what to expect from a visit to the services as they emerge from lockdown. We are asking motorway services operators to check that their websites are clear on the points we know are important to road users. We'll be following up to see if everything is crystal clear.