When the orange cones come out…
16 November 2016
Regular users of the strategic road network (SRN) will have likely experienced many different sets of roadworks over the past few years. Investment started to increase through the first Road Investment Strategy period (RIS1), and there's more to come from 2020 in the second road investment period, RIS2.
What about unplanned incidents? Poor weather, collisions, debris in the road or any number of things that can slow you down on what are England's fastest, and busiest roads.
We've spoken to road users across the country, and we know from our priorities for improvement work last year that they want to see better management of roadworks, better management of unplanned incidents and much better information. So now we've gone further, we've delved deeper into these issues and found out what the real issues are for road users.
Today, at the NEC in Birmingham I am pleased to announce that we launched Incidents and roadworks – A road user perspective. If you can't be with us today or tomorrow at the Highways UK conference in Birmingham you can download the report in the link above.
We have made a number of recommendations, based on what we found out from talking to all kinds of road users, such as commuters, lorry drivers, motorcyclists and disabled drivers. We have also been out on accompanied journeys with motorists and interviewed a number of key stakeh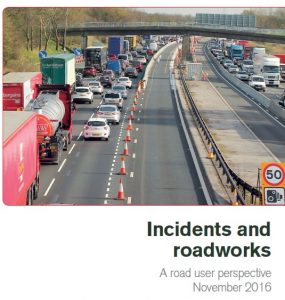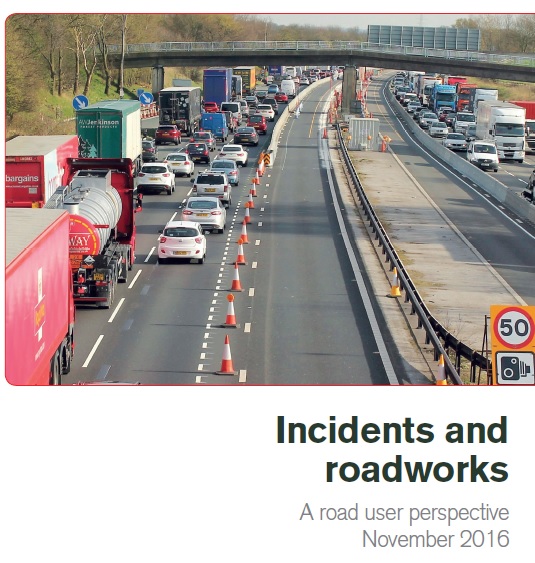 olders.
Road users accept that there will be a certain amount of pain during roadworks or big incidents, but want to see more action taken to minimise their angst. They still need to get to work, to meetings and other appointments. Deliveries still need to be made and deadlines need to be kept. Shorter lengths of roadworks, with more visible 24/7 working, better information about roadworks and more involvement of freight companies in roadworks planning make up some of our recommendations.
Others include doing more for road users trapped behind long incidents, to free them and get them on their way and to ensure people with medical conditions or welfare needs are taken care of. Improving information for road users is an important recommendation, to ensure traffic is prevented from joining the back of a queue in the first place and allowing people to know what is happening and make plans based on what they know.
This latest research is important for all road users who rely on the strategic road network. Recommendations are worthless without the right action to back them up, and Transport Focus will be working hard to see them implemented. Have a read of our report – and let us know what you think!