Southern Blues
14 June 2016
We try to avoid using anecdotes preferring to rely on our research to back up our arguments. However, sometimes you need to hear it straight from the punter. Here's my colleague's journey home yesterday:
"Just sharing a nightmare journey home to Horsham, because if I don't I'll end up shouting at someone.
"I was sat on the 17.02 Portsmouth Harbour service waiting to go, only to be told five minutes after the departure time that they were awaiting a driver. Then at around twenty past the train was cancelled because there was no driver. Everyone was advised to change platforms and board the train on platform 17 to Littlehampton, although the train doesn't ordinarily stop there, it would stop at Three Bridges. So everyone piled off and switched trains – a stampede would be more accurate. I grabbed a seat on that train only to be told that that train was also cancelled, this time because they couldn't find a guard.
"The 17.34, which might also have taken me home, was cancelled from Victoria – it would start at East Croydon.
"I'm now on a third train, running to Three Bridges and Reigate. Unfortunately no-one told me, and countless others that we needed to be in the front four coaches for Three Bridges. So rather than get stuck at Redhill, I'm not sure I'll get on the front four as it's so crowded, I think I'm going to take my chances at East Croydon.
"While I can appreciate the need to try and be helpful, telling people to switch trains without knowing that they are fully crewed and able to run is frankly ridiculous. It causes people to become even more frustrated than they already are and could potentially, given the rushing from one platform to another, cause an accident.
"A standing and very disgruntled GTR passenger signing off. I'm now just at East Croydon."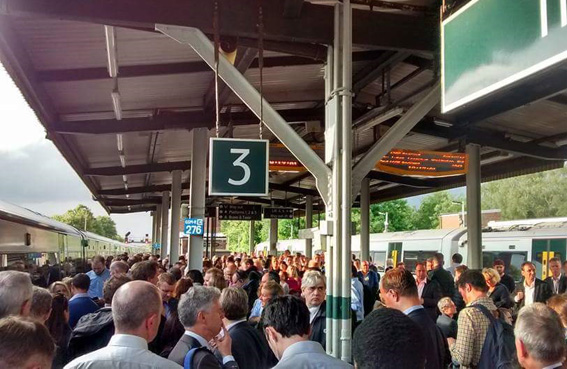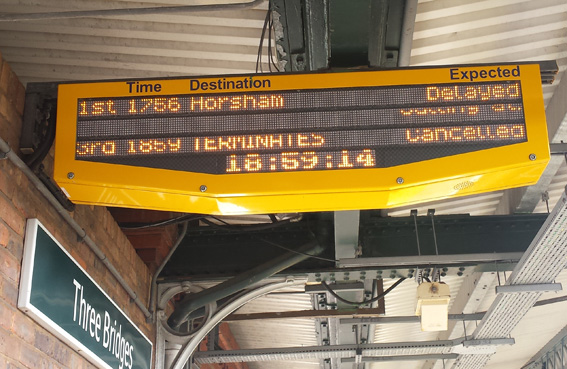 Our research shows performance is the key driver of passenger satisfaction and how delays are dealt with is the key driver of satisfaction. Performance and crowding are the key factors that drive how we feel about journeys in addition to how we rate them. Until the basics are right passengers are going to feel upset.
Southern passengers have had a torrid few months. London Bridge re-build problems and now an industrial relations dispute.  All passengers want is a railway they can rely on.
Yes, the investment is welcome. Yes, the end product in 2018 will be an improvement. However, this is painful. While we all wait patiently for normal service to be restored giving some money back to long-suffering passengers might just ease the pain.