Summer getaway: are motorway services ready?
09 August 2021
The summer holidays are in full swing. And for many this year's getaway is likely to mean a journey by car rather than plane. But are motorway services ready for the influx of visitors as UK staycationers hit the road and head to the coast?
We wrote to motorway service operators Extra, Moto, Roadchef, Welcome Break and Westmorland to find out what they're doing to help road users travel with confidence.
Knowing how busy a services will be is important – whether you're a leisure user making a first tentative trip out in months or a lorry driver who's been driving throughout the pandemic. People may ask themselves things like… Will it be more crowded than I feel comfortable with? Am I going to have to queue for the toilets? Will there be space to sit and drink my coffee?
Most operators say that customers should check the site's Google listing for live information. That shows how busy services are right now for those checking on the go and which are the most popular times for those who like to plan ahead. The example below shows how visitors to Moto's website are directed to the information they need. Other operators including Roadchef and Welcome Break plan to show live busyness information on their websites later this year.

Even with social distancing restrictions ended, space still matters. Operators have taken steps to maximise space at busier sites with extra seating inside and out and new food and drink options for those who prefer to stay outdoors.
Take a look at our new outdoor stores, now open at select Roadchef sites😎 pic.twitter.com/GfKhAU031u

— Roadchef (@Roadchef) August 1, 2021
Technology is put to good use to offer alternative ordering and payment options. Ordering food and drink from an app from the comfort of your parked car can mean less time spent inside the building and less interaction with other customers and staff.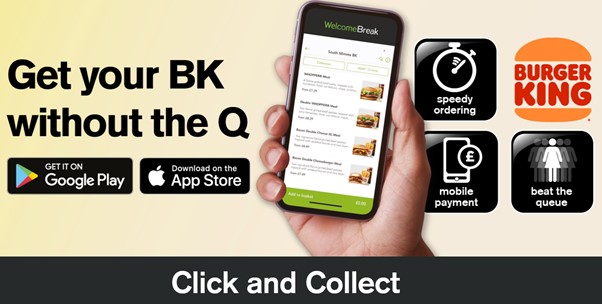 For those of us who still prefer to stretch our legs and wander inside the main building the things that mattered before the pandemic will still matter now. As our Motorway Services User Survey tells us it's all about the basics – clean toilets, a break from driving and a decent cup of coffee served by a friendly member of staff.
You can read the responses to our letter here. We continue to talk to operators about their plans and to encourage them all to offer accurate and up to date information about how busy the services will be.