Time for a break? Motorway services delivering for road users
25 July 2018
As the summer holiday getaway gets into full swing it's good to see road users telling us that they get a good experience at motorway services.
For the second year running motorway service operators have performed well overall in our survey with 92 per cent of visitors happy, although value for money continues to be a key area for improvement.
Last year we were pleased to discover that drivers reported much-reduced levels of stress, frustration and tiredness after their visit. This year drivers have reported even greater improvements. This is testament to the effective job that motorway services are doing in fulfilling a vital road safety function.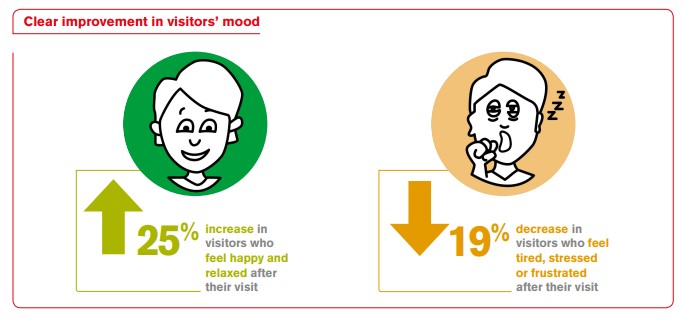 What was also clear from our launch event at Strensham services on the M5 is that continued investment by operators is making a real difference to driver experience. For example, in last year's survey Moto Heston East was the lowest ranked site with 62 per cent satisfaction. This year it has seen a massive increase to 88 per cent satisfaction.
The biggest improvement of any site this year was at Roadchef Stafford South – which has gone from 70 per cent satisfaction in 2017 when it was ranked second lowest to 99 per cent, the second highest performer in 2018.
Using the survey we will continue to work with motorway service operators to identify improvements and help deliver an even better offering for customers.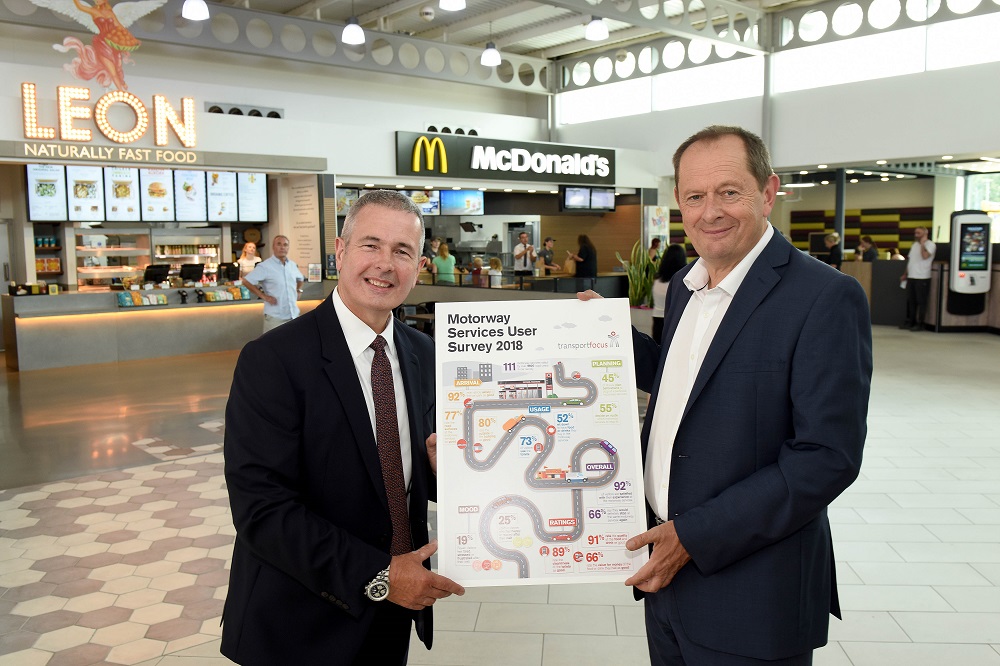 From speaking to visitors, introducing well-known brands in recent years is considered to have made service areas better. A third of visitors were more inclined to stop at a specific service station because of a brand on offer there. On the whole, Costa, Starbucks, McDonald's, and M&S are the most influential brands.
We also know that disabled users are heavily reliant on service areas for more frequent rest stops. Our forthcoming research on the experiences of disabled users of England's motorways and major 'A' roads, will shine more light into this particular area and help drive improvements for these road users. The announcement this week by the Department for Transport which commits £2 million to install Changing Places toilets at more service stations is a welcome step to help severely disabled people travel easily and comfortably on the road network.
It's good to see our research already making a difference for users up and down the country.