Transport Focus has represented the interests of bus passengers in England (outside London) since 2010.
Until the coronavirus pandemic forced us to pause it, we ran the Bus Passenger Survey, speaking to around 50,000 passengers a year to measure their satisfaction with their local bus service. We used this data to push for improvements, and to help operators see what was going well and not so well.
We continue to speak to current and former bus passengers as part of our work on travel during the pandemic. And we are developing innovative ways to measure bus passenger satisfaction once people start to be able to travel again.
Browse our insight work for more including bus passengers' priorities for the future, what young people want from bus services, and much more. Click here to find out more about giving feedback on bus services wherever you are.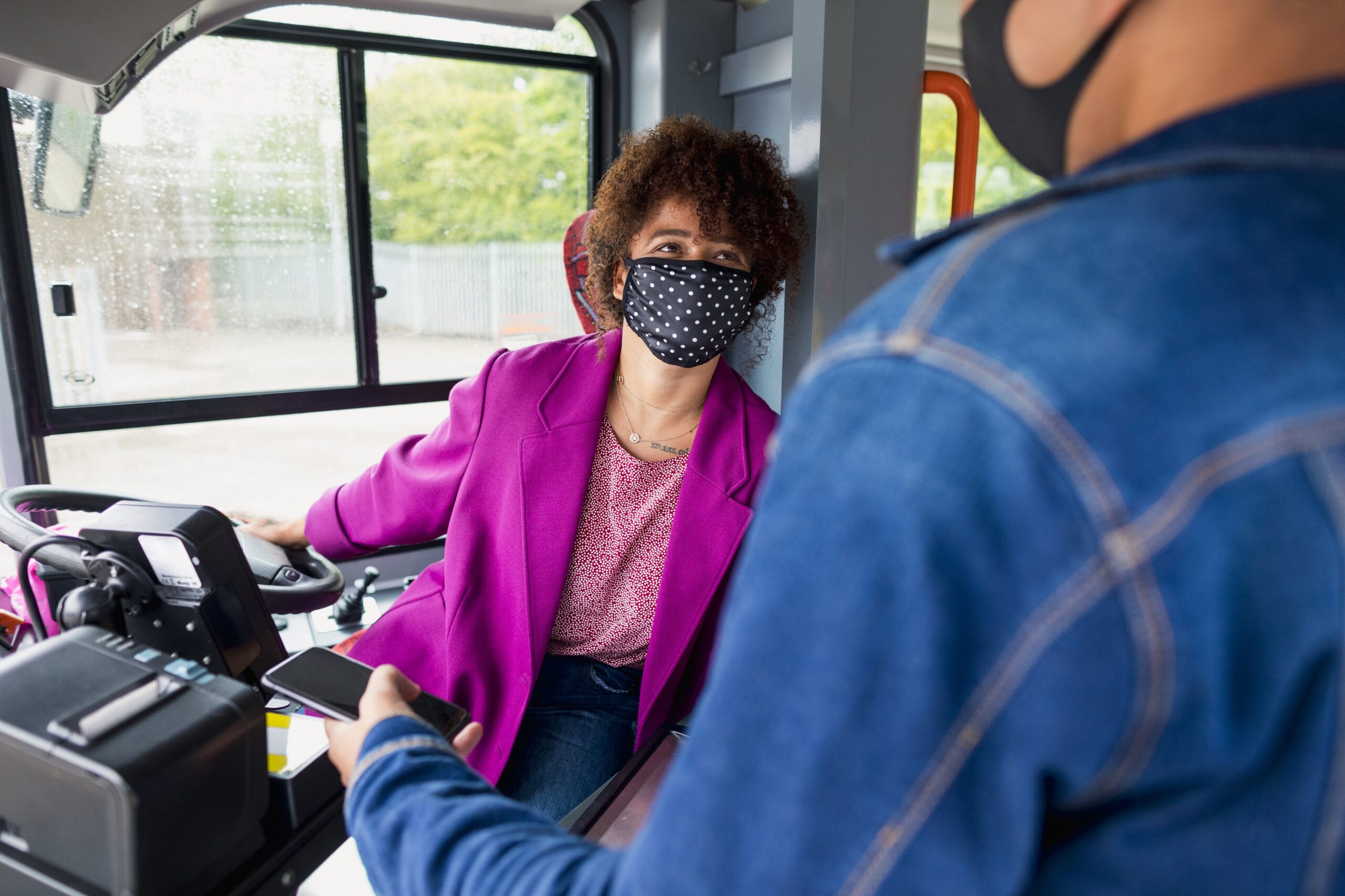 New powers to tackle antisocial behaviour in the West Midlands
Bus passengers in the West Midlands are to get more protection.
A Safer Travel Partnership has decreased crime and antisocial behaviour on public transport by more than 60 per cent since 2006. Transport Focus insight showed that even more people would use the bus if they felt safer. Now the transport authority has introduced new byelaws to prevent anti-social acts including smoking and vaping, drunk and disorderly behaviour, playing loud music, vandalism, threatening and offensive behaviour and obstructing other passengers.
Transport User Voice
Get the latest updates direct to your inbox every month:
– our wins on behalf of transport users
– latest survey results
– other news and events.
Transport User Team