In March 2020 the UK went into lockdown to control the spread of the Covid-19 coronavirus. As the numbers of people travelling drastically reduced, Transport Focus swung into action to ensure that:
those who followed the advice to stay at home, but had already bought season or other travel tickets, were not left out of pocket
we had a detailed picture of how people felt about travelling, and the experiences of those who still had to travel – using this evidence to build reassurance and confidence for those travelling during the pandemic
we were ready to help public transport build back better when the pandemic was over.
These are difficult times for everybody, not least those keeping our transport networks running. Transport Focus continues to protect the interests of passengers. There are two main areas to our work at present. To make sure:
bus, rail and tram passengers get their money back if they've paid but no longer need to travel
the scaled back public transport network meets the needs of passengers making trips – and that they can do so safely.
Explore our insight work, read more about our advocacy on behalf of transport users, watch our webinar on transport post-Covid, and sign up to our newsletter to stay informed.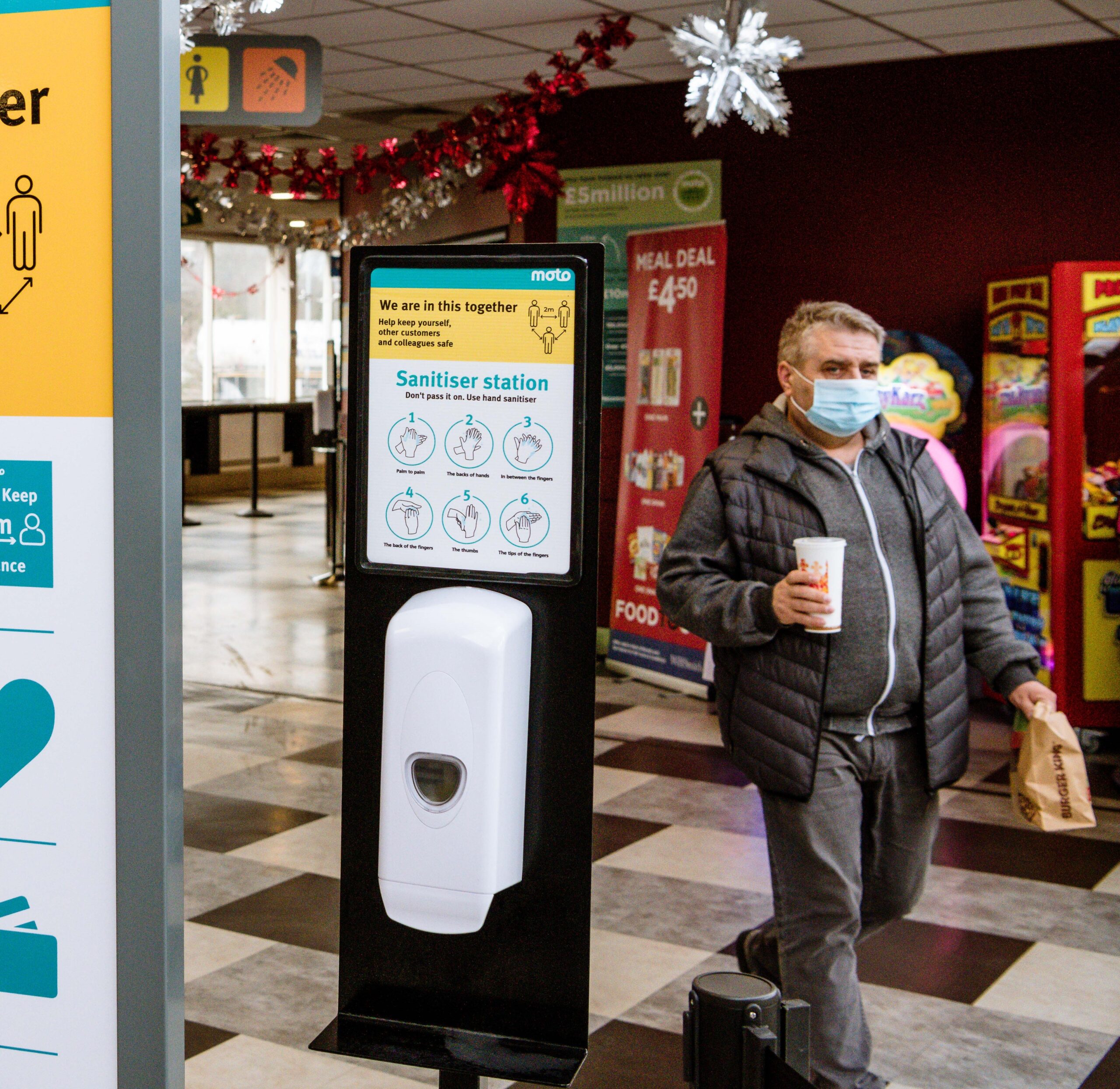 Motorway services Coronavirus precautions
Motorway services are a vital part of many road trips and have an important safety role in keeping people refreshed and revived. During the pandemic, we reviewed motorway service area websites to check that it was easy for people to find out what to expect regarding social distancing, sanitiser, and mask wearing.
To start with some of them were missing key information but they took on board our comments and made changes to help reassure road users.