A new approach to future rail contracts
The pandemic saw a dramatic reduction in passenger numbers and, in response, the Government suspended rail franchising for six months.
It put in place emergency measures agreements (EMAs), which transferred the revenue and cost risk from the operator to the Government to enable services to continue running. Similar arrangements to protect services have been made in Scotland and Wales. In London, TfL Rail and London Overground operate as concessions for Transport for London.
For the majority of franchised train operating companies (TOCs) the EMAs were replaced in September by Emergency Recovery Measure Agreements (ERMAs) which vary in length from around six to 18 months. Please see the table below, which shows what measures are in place for each franchise.
Two franchises that are not operating under emergency measures are the East Coast (LNER) and Northern (Northern Trains) because the government already had responsibility for their costs and revenue. Further details on the measures and exceptions can be found here.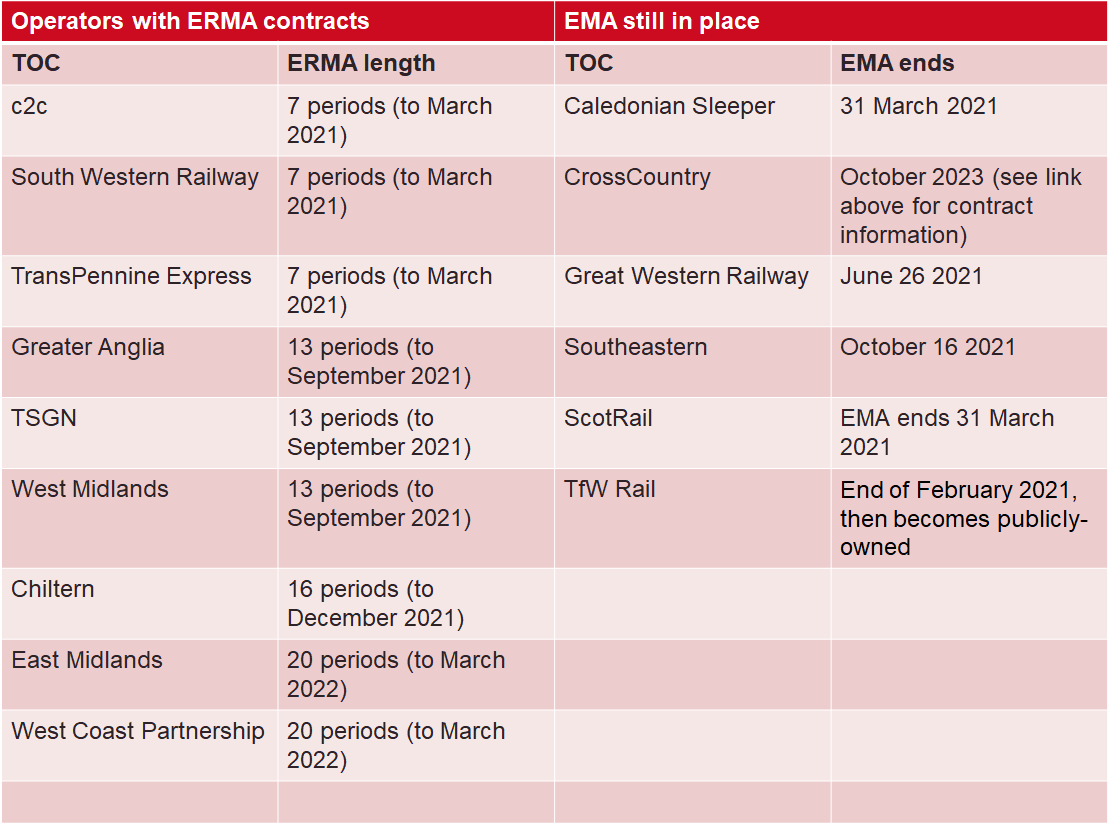 The Department for Transport is now discussing with operators the financial arrangements for bringing the old franchise agreements to an end. Where settlements are reached, new direct awards will be made for the period after the emergency contracts expire. These timescales are shown below.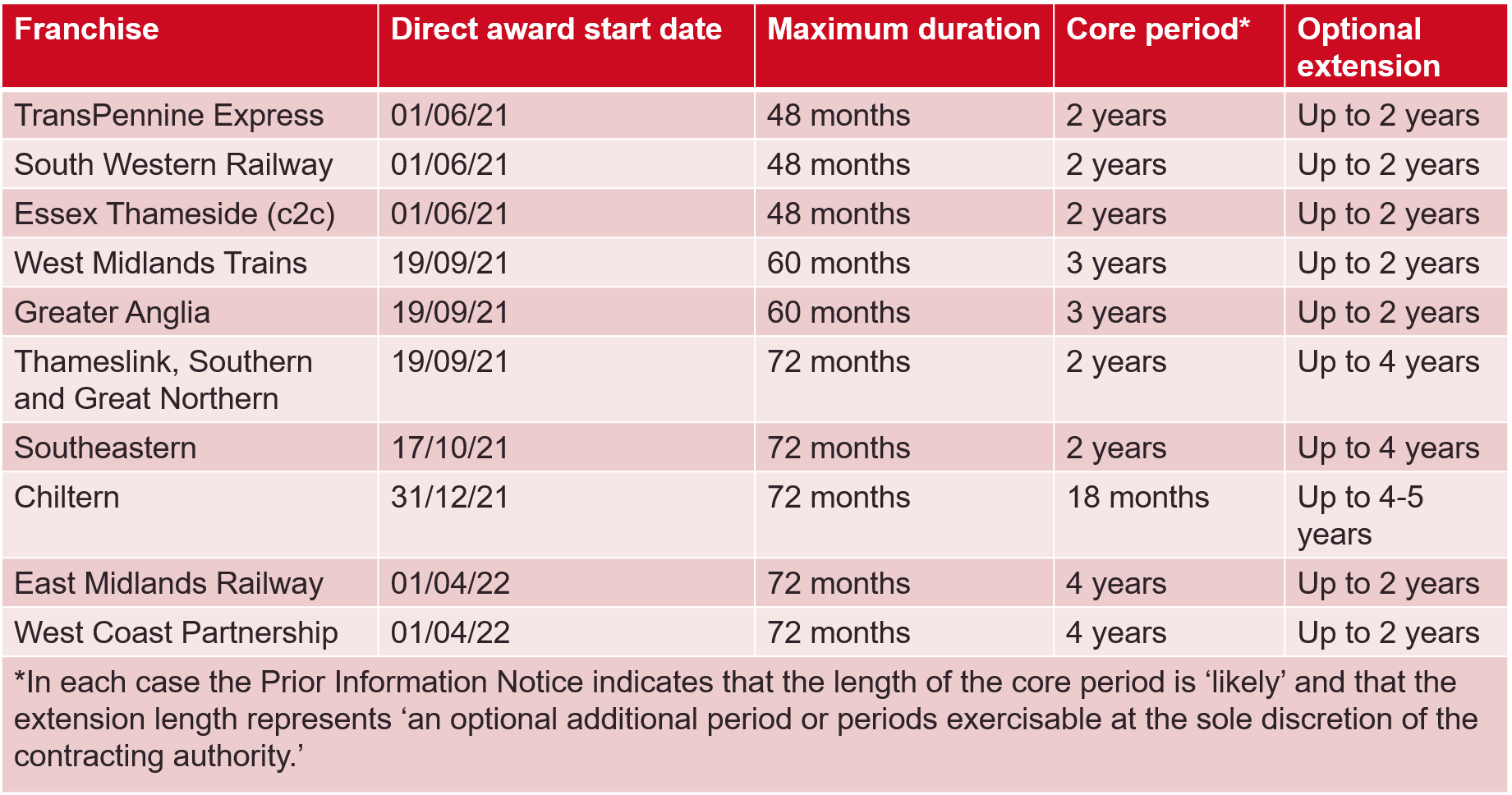 Transport Focus will continue working with the Department for Transport, devolved authorities and the industry to ensure passenger interests are placed at the heart of rail contracts.
Latest from our Twitter feed