The Bus User Weekly Survey asks passengers in Great Britain about experiences of travelling by bus outside London and how satisfied they were with their most recent bus journey (made in the last seven days).
Transport Focus obtains the views of approximately 500 bus passengers (outside London) each week.
Passengers rate how satisfied they were with their overall journey and a range of aspects including the punctuality of their service, the value for money of their ticket and a number of Covid-related measures.
Stay updated
Keep up to date with what we're doing to make journeys better – sign up to the monthly Transport User Voice newsletter.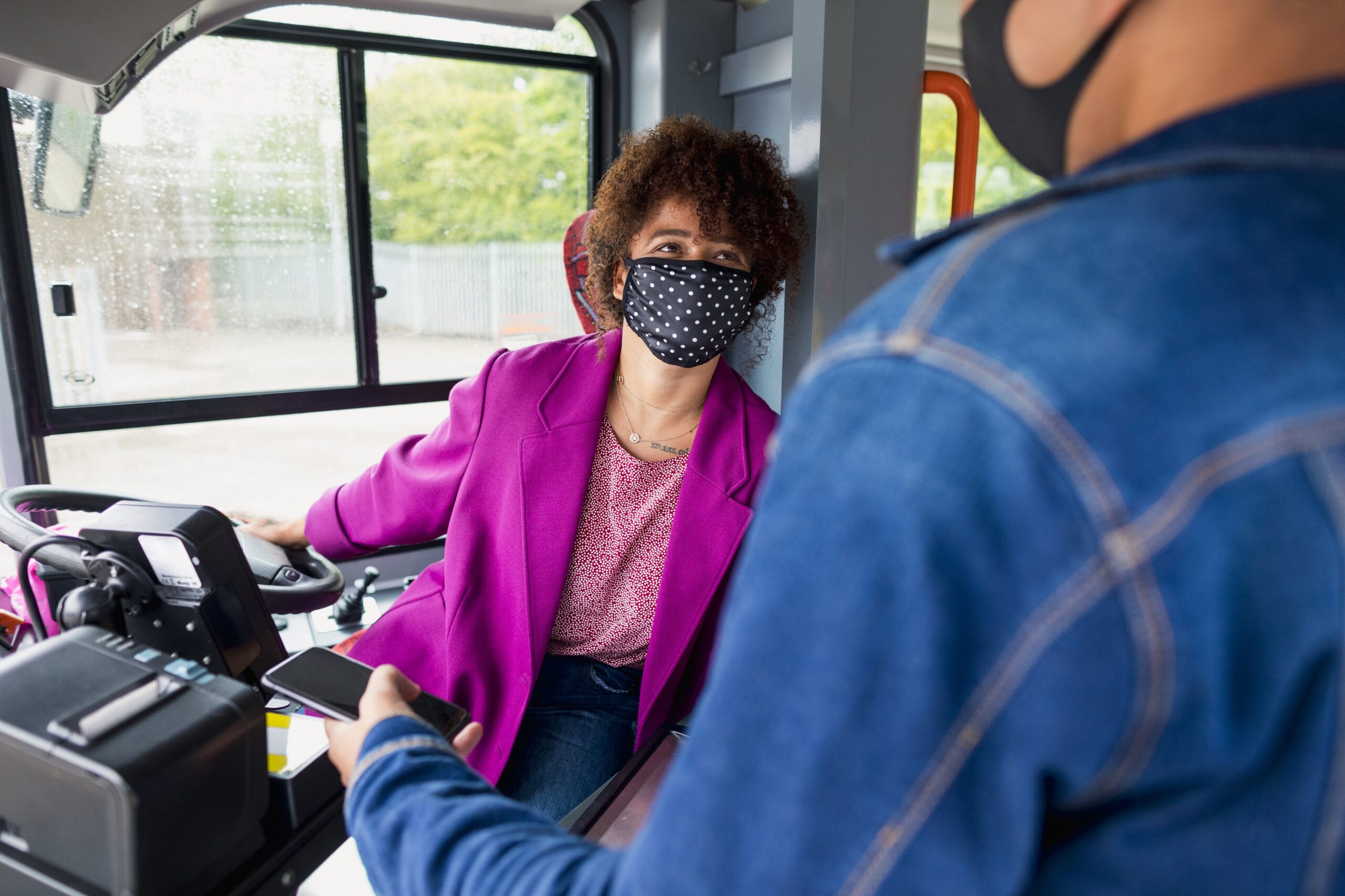 New powers to tackle antisocial behaviour in the West Midlands
Bus passengers in the West Midlands are to get more protection.
A Safer Travel Partnership has decreased crime and antisocial behaviour on public transport by more than 60 per cent since 2006. Transport Focus insight showed that even more people would use the bus if they felt safer. Now the transport authority has introduced new byelaws to prevent anti-social acts including smoking and vaping, drunk and disorderly behaviour, playing loud music, vandalism, threatening and offensive behaviour and obstructing other passengers.