Passenger Voice September 2016: Southern Rail passenger disruption
25 August 2016
Your stories of travelling on Southern are helping Transport Focus challenge Southern Rail to improve its services.
By using our travel diary app you can tell us how your journey is being affected by the continuing disruption.
So far Govia Thameslink Railway (GTR), which includes Southern, has been made aware of passengers being sold tickets for services that weren't running and has addressed the information given. Passengers have also reported Passenger Assist services not being ready or not turning up at all, GTR is now ensuring this is sorted out as matter of urgency.
Delays, a temporary emergency timetable, sinkholes and strikes have all played their part in recent disruption. We are monitoring passengers' experience in real time. We are also keen to show the human side of the problem; the effects in 'real life' of shorter and more regular delays.
Click here to download the app.
Our website is also regularly updated with your experiences and stories; click here to read more.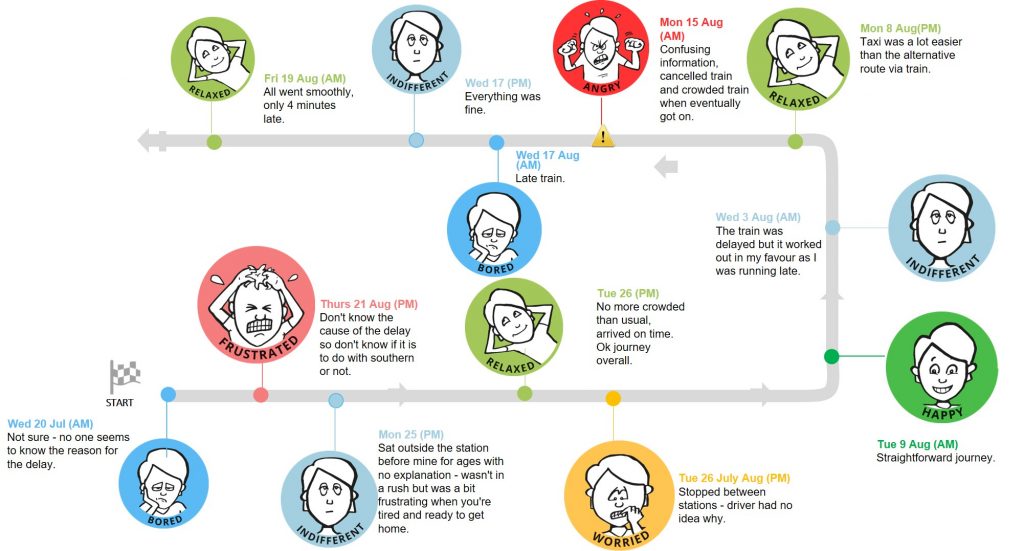 Passengers can also tell us about their experiences on Twitter using #passengervoice.
We are also using your feedback to help in the push for better compensation. While this is still not a reality, we were pleased to see the operator encouraging passengers to claim compensation for delays. GTR has reported a significant increase in Delay Repay claims, which we welcome.
Click here to read more updates on our website.