Eight long weeks of rail timetable problems…
10 July 2018
We've just entered the eighth week since the 20 May timetable change went so badly wrong on the Thameslink, Great Northern and Northern networks. In the north west the situation has been stable in recent weeks, if far from brilliant in terms of punctuality, but what happens next?
For Thameslink and Great Northern passengers, things have been anything but stable. Everything is riding on the interim timetable that starts on Sunday 15 July – one week to go. It's difficult to overstate how important that 15 July timetable is in bringing stability, getting away from a large number of cancellations every day and letting passengers start to rely on trains again. You can download next week's Thameslink timetables here.
In the north of England we're continuing to press for generous compensation for passengers affected by the timetable crisis. We've welcomed what's been announced, but as ever the devil's in the detail. If it's right that compensation starts from 15 minutes delay on Thameslink and other train companies, why not for Northern and TransPennine Express passengers? We're also pressing Northern to be clear with passengers what's happening from 1 August onwards (oddly, a Wednesday) – it's only three and a half weeks away.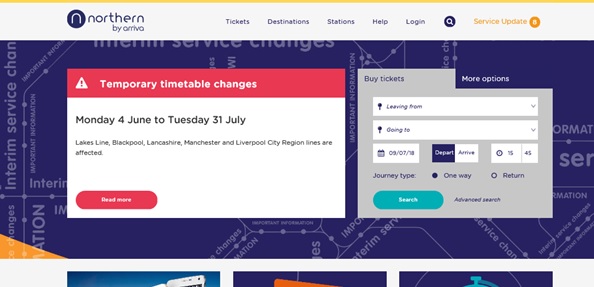 And we continue to monitor how things are running, including on the Windermere line where after a near-perfect Saturday three out of eight trains were cancelled yesterday.
On Thameslink and Great Northern, we're pressing the train companies to publicise the new schedules widely, to get the new times onto apps and websites and – above all – make sure the changes deliver that all important stability. We'll be closely monitoring how it's goes next week. We're also pressing on compensation for Thameslink and Great Northern passengers – the detail missing from last week's announcement must come soon. And we've asked the Office of Rail and Road to investigate reports of dangerous levels of crowding on some Thameslink platforms as a result of signalling problems on 21 June.
We're also putting together our inputs to the Glaister Inquiry into the whole 20 May crisis. And we'll be doing the same for the Blake Johnson review by Rail North into what happened in the north of England.
So, lots more to do, but all eyes on Sunday and Monday, and hopefully the timetable becoming boringly reliable. See more about what we have been doing for passengers in the last eight weeks here.
Longer-term, good pragmatic decisions around December timetable change. Passengers have had enough of large scale timetable shifts. However, real double whammy here – improvements long-promised and paid for in advance now delayed and industry will not get back to consistent 12 weeks' advance publication of timetable until next May. Slow train coming… deep problems that need fixing.