Manchester Piccadilly: a tale of two stations
01 April 2019
Piccadilly has always felt like two stations. The main terminus station under the big roof, upgraded for the Commonwealth Games in 2002, which houses platforms 1-12 is good. Transport Focus's National Rail Passenger Survey shows that passengers like the building and the way it is run.
However, out the back is what feels like the unwanted child. Platforms 13 and 14, from which operate lots of important through services across the North West and beyond. While a travellator connects the two, they feel worlds apart.
Transport Focus did a quick bit of research to see what passengers using 13 and 14 think and what they would like to see improved. The platforms feel bleak and there is lots of useful feedback about the new information screens and the way they are operated.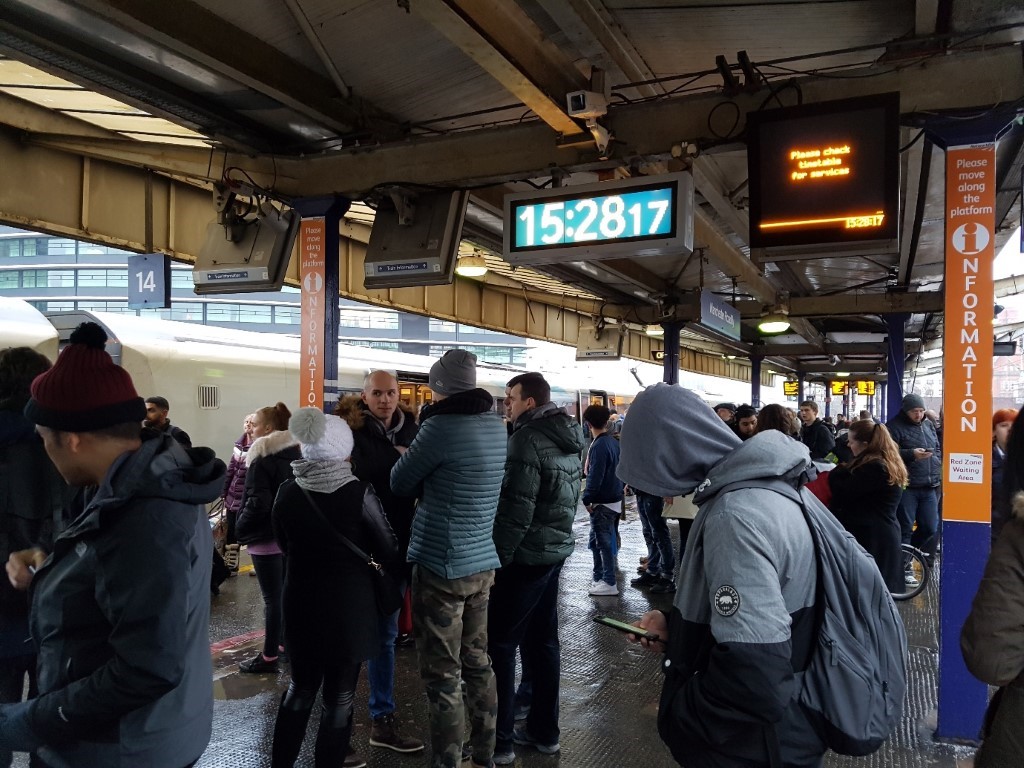 The key issue is the lack of space on these narrow island platforms for the number of passengers that now use them. When trains are running on time it can be ok, but during disruption crowding becomes a real problem and passengers' need for trusted information is even greater.
This month marks the start of Network Rail's latest five-year funding settlement or Control Period so there should be money available to invest. Transport Focus is now talking to Network Rail, train operators, disability groups and others about what happens next.
Good to see good, practical research and feedback from passengers make a difference.