Transport Focus represents the interest of England's tram passengers, and coach passengers in England on scheduled domestic services. However, as with lots of our activity, we work with partners where we can to extend the reach and usefulness of this work. So for example our Tram Passenger Survey also covers Edinburgh Tram, thanks to a partnership with the Scottish Government.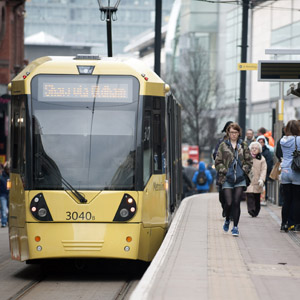 Manchester tram passengers more satisfied with staff
Following a focus on making improvements based on our Tram Passenger Survey, passengers reported increased satisfaction with staff on the Manchester Metrolink. Ratings rose from 82 per cent in 2017 to 89 per cent in 2018.