As the independent watchdog, Transport Focus works to help those who make decisions about transport understand how things might be improved for transport users, and what transport users really think.
To find this out Transport Focus regularly carries out research among those using different forms of transport or making particular journeys. It also has a panel of transport users across the country who are often asked to give their views about specific issues.
Panel surveys enable Transport Focus to get a quick sense of events happening 'in the moment' and are sometimes used to support findings collected through larger and more complex research projects. For example, research using the panel has, in the past, helped to inform those managing upgrade work at stations on how to keep passengers informed, and made clear the impact of strike action on passengers for example.
Explore the research previously completed with the panel further down the page, or click here to see all recent publications.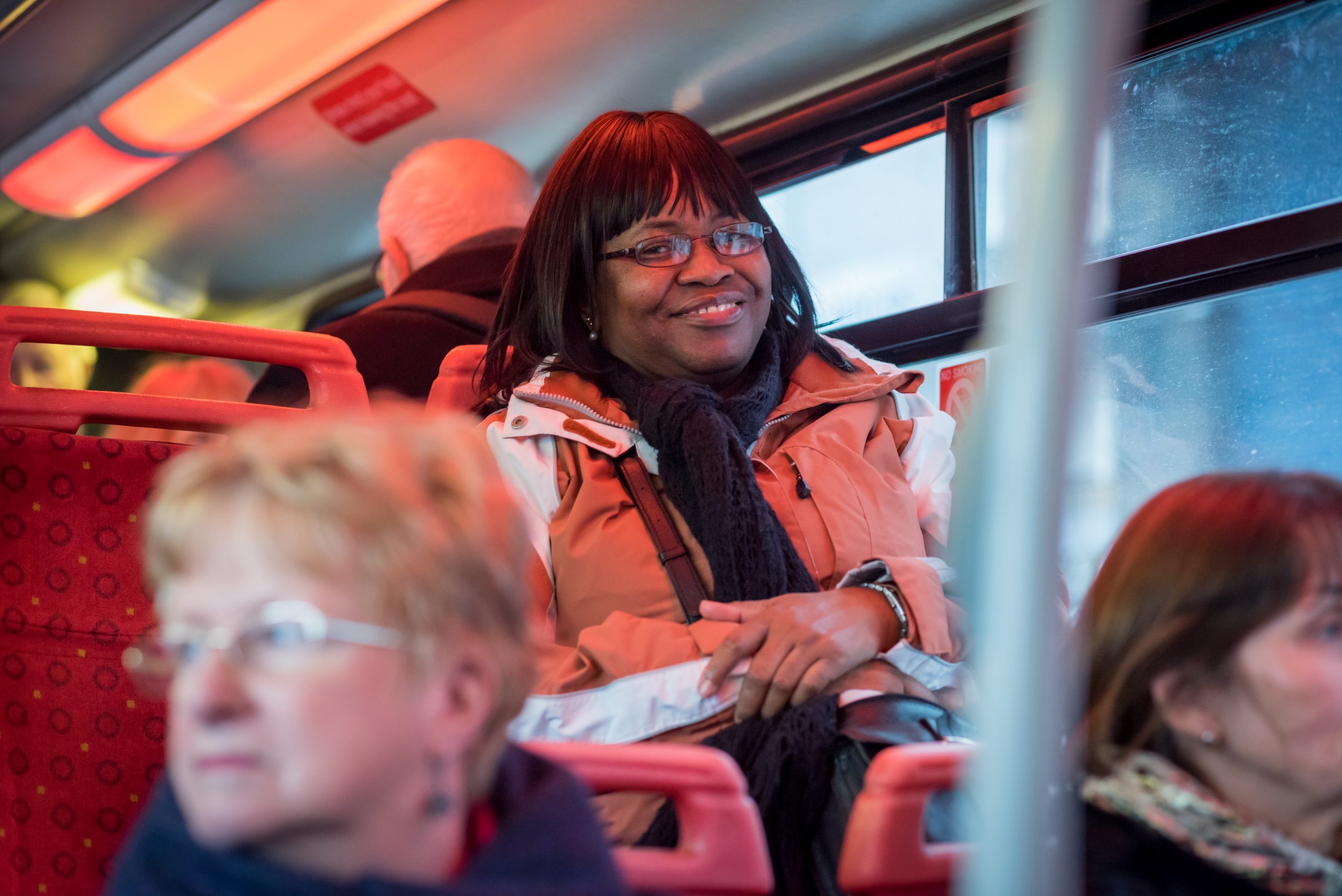 Join the panel
Interested in sharing your views to help us make a difference for transport users? We will shortly be opening up applications to join – watch this space.
What is the panel?
The Transport User Panel is a group of transport users who have told Transport Focus that they are happy to complete surveys. By doing this they help the organisation to encourage those who manage transport networks to do so with the users in mind.
How did you get my email address?
If you have received an email inviting you to complete a survey for Transport Focus, or if you have received any email communication referring to the Transport User Panel, it is likely that you gave your email address after completing one of several large surveys: the National Rail Passenger Survey, the Bus Passenger Survey, the Tram Passenger Survey and the Strategic Roads User Survey. At the end of these surveys you are asked if you'd be happy to receive more surveys about transport and to provide your email address if you are. Other surveys that Transport Focus manages also include a similar question. You can also join the Transport User Panel by following this link.
What happens after I give you my email address?
Shortly after providing your email address to us you will receive an introductory survey which asks some questions about you, about the transport that you use, and asks again if you'd like to join the Transport User Panel.
The information that you give us regarding the transport that you use is kept so you are not sent surveys which would have no relevance to you personally. Other personal details, such as age, gender, and ethnicity are kept so that its possible to compare aggregated responses for different groups of transport users. You are always free to choose whether or not to give us this information.
The information you provide is stored securely and processed in accordance to current data protection regulations. It is only used for our Transport Focus research purposes and never passed to any third party.
When you tell us via the introductory survey that you'd like to join the panel you give your consent for Transport Focus to process the information you give us as mentioned here.
If you tell us on the survey that you do not want to join the panel, we remove the information you've given us from our database. If you do not complete the introductory survey at all we will keep your email address and may still send you surveys in the future.
For how long do you keep my details and what if I change my mind?
Each year Transport Focus will check with you that you are still happy for us to keep your email address and other information as described above. Your response at this time will determine what is done with the information that you have given previously.
You can be taken off our database at any time by following an 'unsubscribe' link which is at the bottom of all the emails sent to you.