Saturday 25 June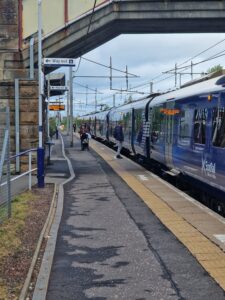 This is the first strike happening at a weekend, so there is more of an impact on leisure travel than commuters. We've been out observing the passenger experience at various stations. 
Similarly to earlier in the week there weren't huge numbers travelling. But again, we found some were unaware of the strike – or what it meant for their journey. 
There were a handful of people traveling from Wishaw to Glasgow early on. While at East Dulwich platforms had been barriered off as it had no trains today.  
Elsewhere colleagues have commented on there being plenty of staff around helping passengers. And also that train companies should rethink where best to put strike information at stations so it has maximum impact. Hopefully there won't be more strikes of course!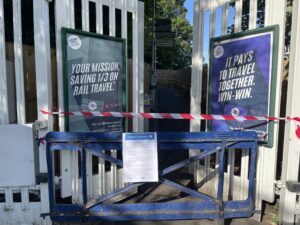 We've also popped in, so far, at Denmark Hill, Herne Hill, Motherwell, Penrith, Southall, Stafford, Wigan (North Western and Wallgate). 
On Monday we'll be taking stock of what we've learned in this difficult week for Britain's rail passengers.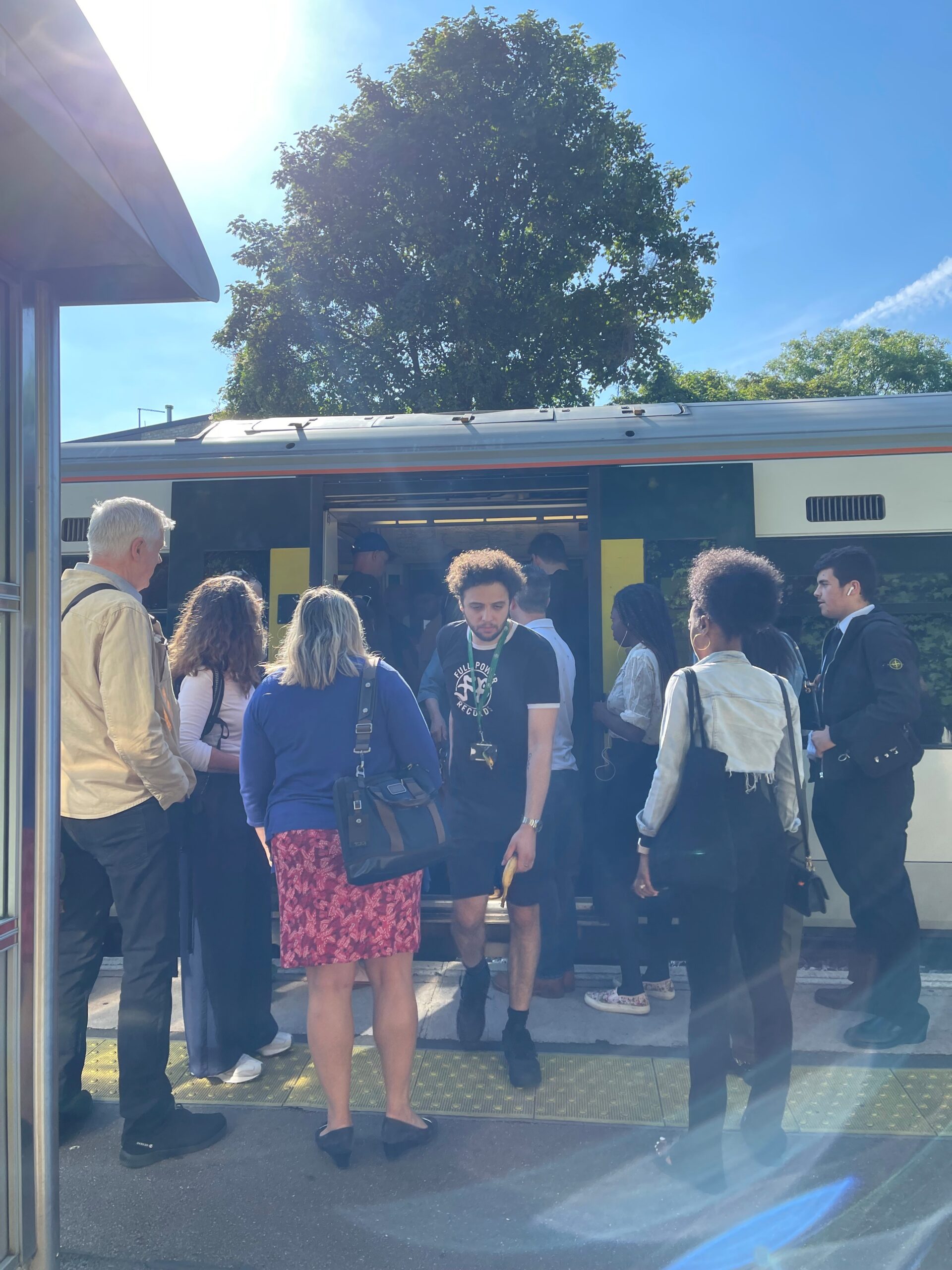 Mystery shop reviews
Transport Focus commissioned some people who were travelling anyway to 'mystery shop' their journey. Some sample reviews were:
Milton Keynes – Euston (Wednesday)
"I looked on the website when I first heard of the train strike and the advise was to check back for an emergency timetable which I did a few days before to find a limited journey on the day of the strike and had to amend my journey to avoid the strike day and travel the day after. I also then checked on the day before to book a train as I had not been able to book any trains."
Birkenhead Hamilton Square – Liverpool Central (Wednesday)
"On the journey I completed I was able to travel as normal, however, there was sufficient staff and information available to make me aware of the days when the strike action would likely affect journeys to and from both stations. Other than the signage available in the concourse, the journey felt exactly as it normally would, just slightly less busy than usual.
"There was an automated announcement played on the platform of this station, advertising the fact there was strike action planned for the 21st, 23rd and 25th of June. The announcement also advised that there would be knock-on effects to early morning services on the 22nd, 24th and 26th. The announcement said rail replacement buses may replace some early morning services on these days. I feel at this point the strike has been well communicated and well managed in terms of the operation of the trains and stations."
Llandudno – Llandudno Junction (Wednesday)
"My return journey was cancelled which added 30 minutes to my journey today. However, my outward journey was punctual and on time which I was happy with. There was information around the stations which made me aware of the strike action so I could prepare for future journeys in advance. I was able to see why my return journey was cancelled and I liked knowing the actual reason why. I was then able to see the next train and could speak to a member of staff who was readily available to assist. I would like to see more announcements made on board trains and at stations to make people aware of disruptions over the coming days. Whilst the posters were well located, people in a hurry could easily walk by without reading them."
Manchester Victoria – Stalybridge (Wednesday)
"I was able to catch the trains I had hoped to catch without any difficulties. I was prepared and I'm sure the majority of the travelling public were aware of the disruption to their travel. The staff at the stations were pleasant and helpful and it is difficult to see how things could have been better organised. Apart from the small number of passengers and fewer trains running, there was little change to the station scenes."
Updates from previous days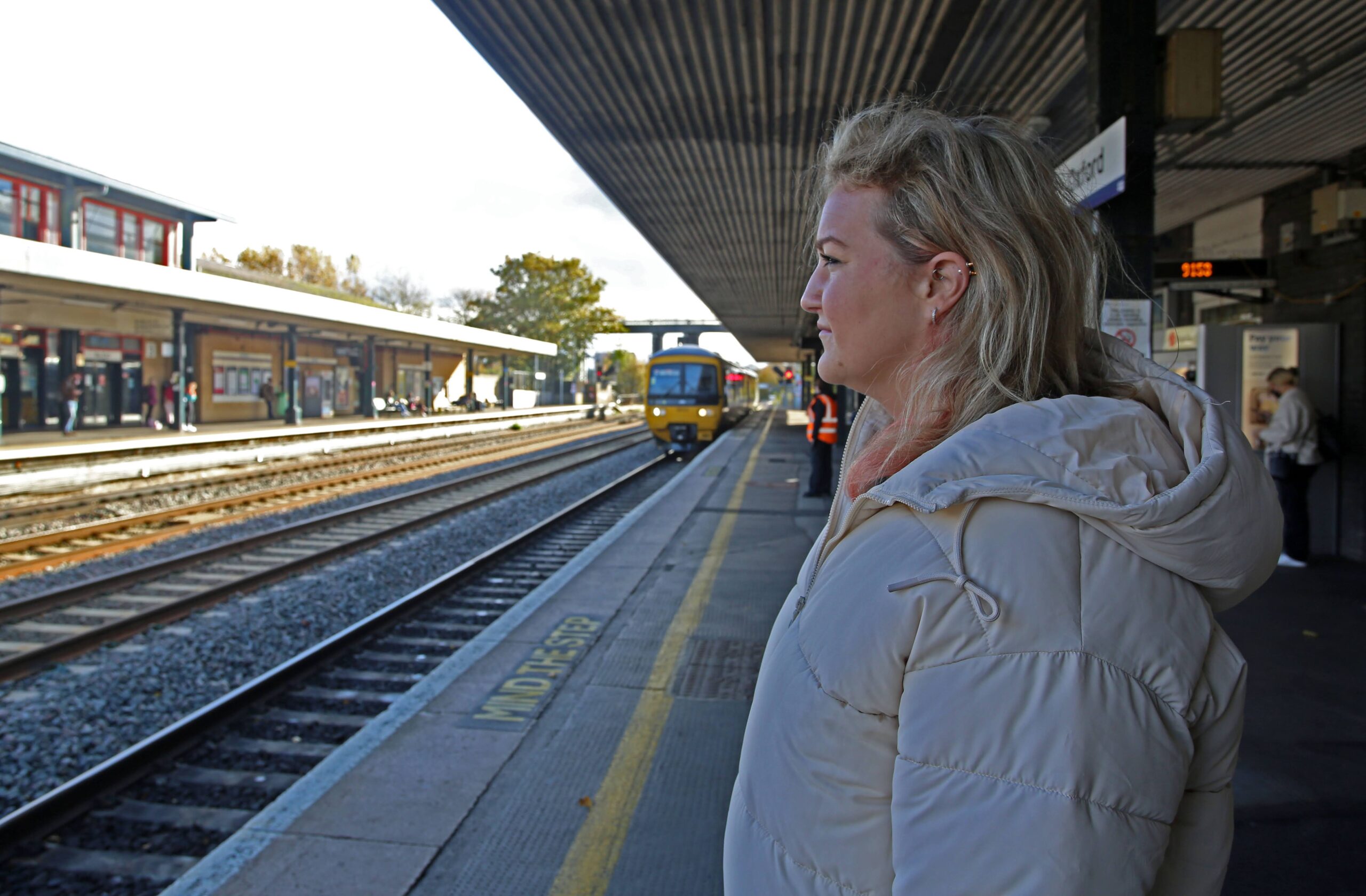 One in five passengers still plan to travel
We spoke to a representative sample of more than 2000 people across Britain between 17 to 19 June to find out how strikes were affecting their travel plans.
Of those people that had planned to travel by rail on affected days this week:
approximately three in five said they won't be doing so because of the strike
but around one in five still plan to travel on a strike day
around one in 10 were unaware of the strike action until we asked them about it.
Of those people that had looked for information and were either still planning to travel by train or had changed their plans:
around half (49 per cent) rated the information about the train services that will and will not be running as fairly or very good and around one in three (35 per cent) said it was fairly or very poor
around half (47 per cent) rated the information on arrangements for changing your ticket, or obtaining a refund if you are no longer travelling, as fairly or very good and around three in 10 (30 per cent) as fairly or very poor.
Overview of passenger feedback
Transport Focus is monitoring passenger experience before and throughout the strikes, with a household 'omnibus' survey to gauge mood and opinion before the strikes, feedback from our Transport User Panel, mystery shopper visits to stations and website information reviews. As well as using the findings to tackle specific individual issues like a lack of information online or at stations, we are producing daily summaries to help the railway see how things are going for passengers. We share these with Government, the new Great British Railways transition team, and the rail industry itself.

Read all daily summaries