30 July strike update
Today's strike by ASLEF members affected Greater Anglia, Great Western, Hull Trains, London Overground, LNER, Southeastern and West Midlands Trains. This weekend sees the Commonwealth Games and the start of the new men's football league season.
We continue to speak to passengers, and get out and about to monitor the situation on the ground. We have also asked some people who are making journeys anyway to 'mystery shop' their experience.
Today's action had the potential to cause even more confusion as it did not affect all train operators and in fact some parts of the network were running as usual. However, while we saw the odd confused passenger, such as when we popped into Stafford station, on the whole things seemed to have been well communicated.
Overall we've seen a good staff presence at stations, which has been helpful to those who turned up unaware of the issues.
At Swansea one woman was trying to make her way to a surprise 80th birthday party in Birmingham. She said as she lives close by, she gets all her travel information from station posters; and there had been none at the particular entrance she uses. Staff helped her re-plan her route meaning she'd get to the party a bit later in the afternoon.
At Basingstoke there was no visible signage at all. It was better at Stafford, though some of it was on sliding doors which disappeared when they opened so not ideal placement!
We are also noticing more posters using QR codes to ensure that the information is the most current available. This is a good move, but must be backed up by regularly-refreshed signage for those who do not get their information in this way.
We are continuing to report specific issues to operators in the moment, and have been pleased to hear that things have been remedied. For example, where passengers search online for a service that is unavailable due to the strikes, the planner shows the next available which is the next day, but it isn't obvious unless you check the date. This has now been highlighted.
Our spokespeople have been on BBC, Sky and GB News reminding people to check before they travel. We will publish a summary of our latest strike-day findings on our website in due course.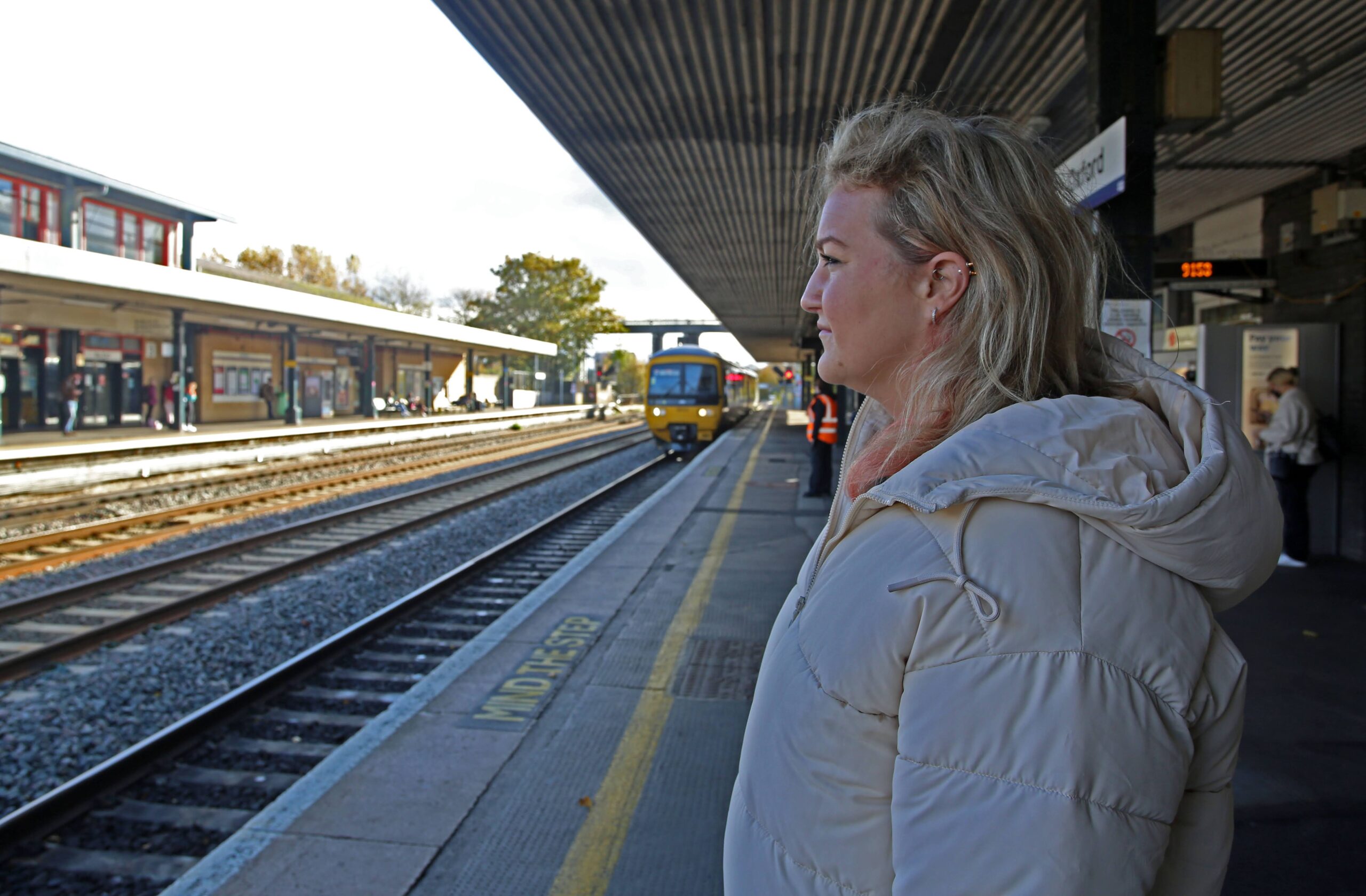 Strikes - the impact on passengers
We spoke to a representative sample of more than 2000 people across Britain between 22 and 24 July, to find out how the strike on 27 July was affecting their travel plans. 
Of those people that planned to travel by train on Wednesday 27 July: 
six in 10 (61 per cent) say they were aware of the planned strike action, with almost four in ten (39 per cent) unaware

 
around two in three (69 per cent) say they won't now be travelling because of the strike 

 

but almost one in three (31 per cent) say they still plan to travel by train, despite the strike.

 
Half of those people that planned to travel by train on Thursday 28 July were aware of the potential for services to be disrupted the day after the strike. And around half (53 per cent) said they would no longer travel on Thursday because of the potential disruption. 
Of those people that had looked for information and were either still planning to travel by train or had changed their plans: 
around half (55 per cent) rated the information about the train services that will and will not be running as good and around one in four (23 per cent) said it was poor

 

around half (47 per cent) rated the information on arrangements for changing your ticket, or obtaining a refund if you are no longer travelling, as good and one in four (25 per cent) as poor or very poor.

 
Updates from previous days
Overview of passenger feedback
Transport Focus is monitoring passenger experience before and throughout the strikes, with a household 'omnibus' survey to gauge mood and opinion before the strikes, feedback from our Transport User Panel, mystery shopper visits to stations and website information reviews. As well as using the findings to tackle specific individual issues like a lack of information online or at stations, we are producing daily summaries to help the railway see how things are going for passengers. We share these with Government, the new Great British Railways transition team, and the rail industry itself.

Read all daily summaries